Skuhl Rifle System

CALIBER: 375 Ruger, 416 Ruger, 338 RUM

ACTION: Stainless Steel GLR PUSH FEED

STOCK: Gunwerks Carbon ClymR with Flax Fiber Inlay

BARREL: 21" G3 Stainless steel, threaded 5/8x24

TWIST RATE: .375 = 1:11.5  |  .416 = 1:12  |  .338 = 1:9.5

MUZZLE BRAKE: Radial (5/8x24)

METAL FINISH: Battle Worn Tungsten Cerakote
OPTIC: Swarovski Z8i, Kahles K318i, Leupold Mark 5 3.6-18

TURRET: Laser-etched yardage & MOA

RINGS: Gunwerks Unity 1 Piece w/ bubble level

BOTTOM METAL: Gunwerks Hinged Floor Plate

TRIGGER: Trigger Tech set @ 2.5lbs

LENGTH OF PULL: 13.75"

TOTAL WEIGHT: 8.9-9.9lbs
DANGEROUSLY ACCURATE
"Only accurate rifles are interesting."  - Townsend Whelen
While accuracy isn't the hallmark of a dangerous game rifle. We set out to build a rifle optimized for close quarters, dangerous game hunting, but also meeting our precision standards - Mission accomplished.
Tells A Story
The flax fiber incorporated into the advanced carbon fiber layup of the SKUHL stock blends the look and feel of traditional wood stock rifles and the technological advantages of modern composites. It even wears like your PH's trusty ol' double rifle!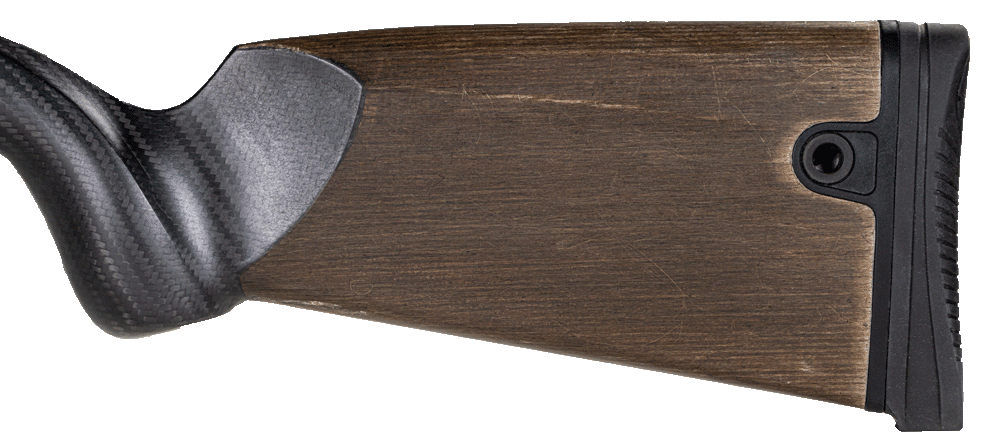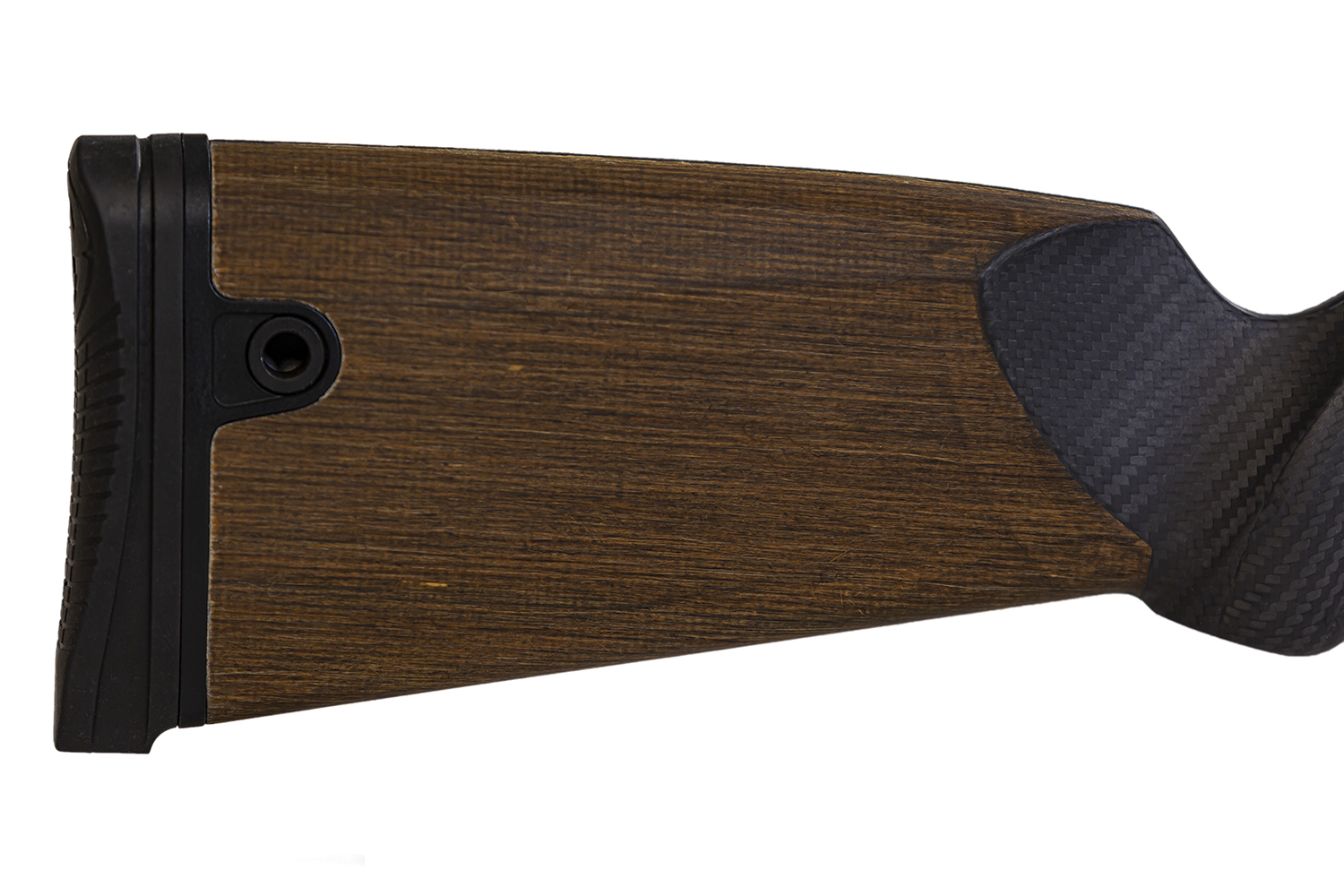 Negative Comb
The ClymR stock's negative comb reduces felt recoil while allowing for higher recoil pad positioning. This positions the recoil pad more inline with the barrel, thus reducing muzzle rise. The result is a more forgiving shot with heavy recoiling rounds and quicker follow-ups. 

Ergonomic Grip Design
The clymR grip is unlike anything the firearms industry has seen. By studying the ergonomics of shooter interaction, and the rifle recoil impulse. The SKUHL grip is designed to fit nearly any hand from large to small and is finely tuned for both firm control in tense situations with large rounds and finesse when long range, precision shots are in order.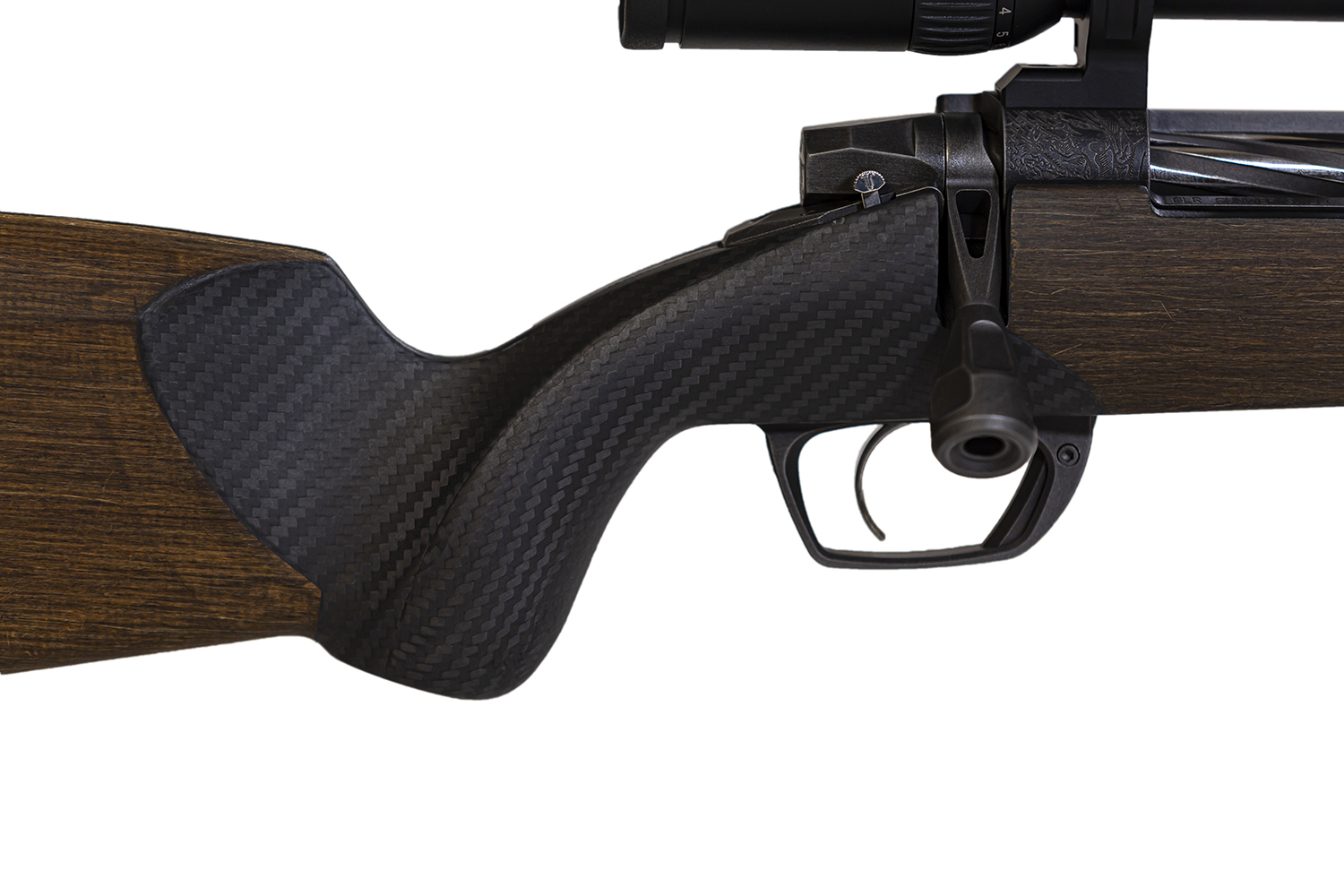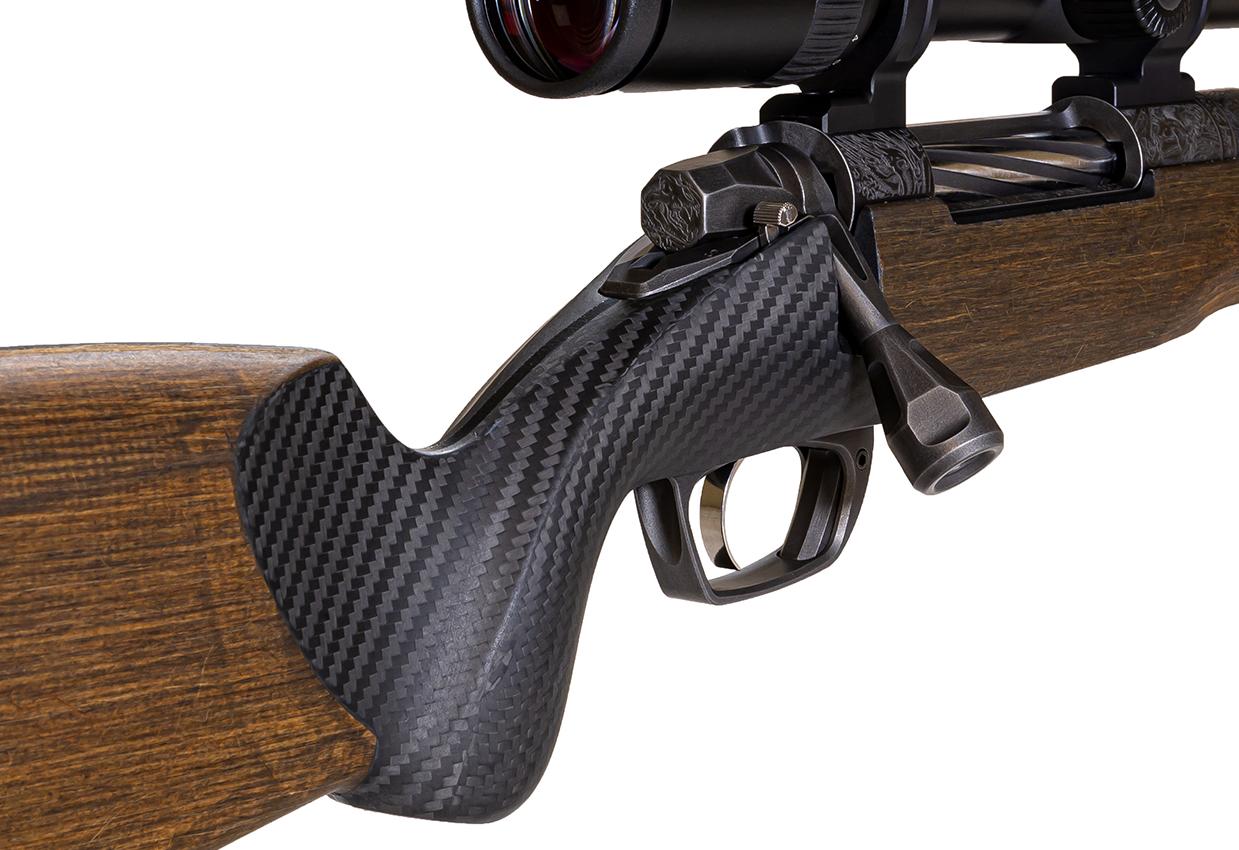 Technology meets tradition
We took our favorite carbon ClymR stock and infused some class. The SKUHL stock features the same advanced carbon fiber structure with CNC machined bedding block, and a layer of flax fiber added into the composite layup. The painstaking process yields a beautiful blend with the performance of carbon, but the look and feel of a traditional wood stock. There's simply nothing like it.
SHORT & LONG GAME
3 Carefully selected optic choices capable of shots from close to extended distances. With laser etched ballistic turrets and matched ammunition, the traditional close quarters big bore rifle becomes a 600 yard-capable precision instrument.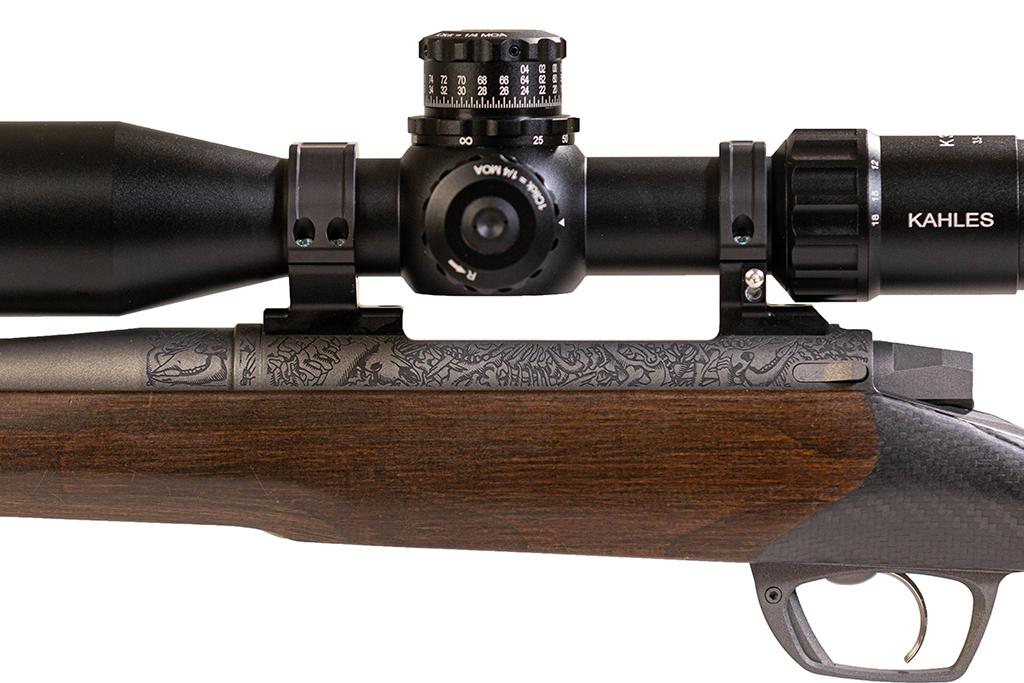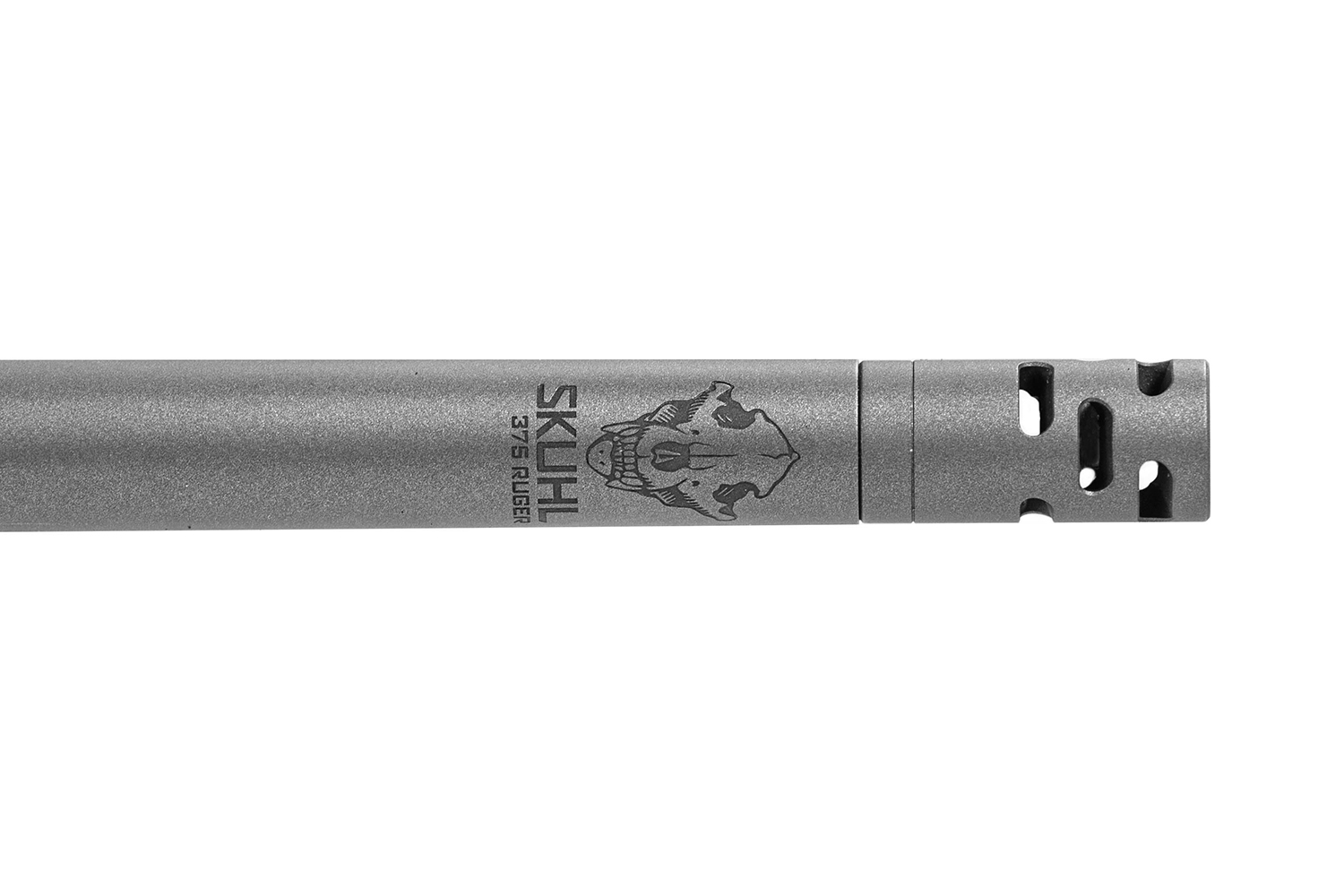 Taming The Beast
Traditional dangerous game rifles are notorious for heavy recoil. We're on a mission to change that! While the SKUHL Still packs a healthy punch, the Gunwerks radial brake provides significant recoil reduction. The brake, paired with optimal stock geometry and healthy recoil pad make the SKUHL much more enjoyable to shoot. A rifle that gets more practice, is almost always employed better when it counts!
Laser Engraving
A first for Gunwerks, we've employed a laser engraved buffalo and bear skull motif as an homage to the game it's made to pursue. The action body, barrel shank, muzzle and bolt shroud all bear these designs.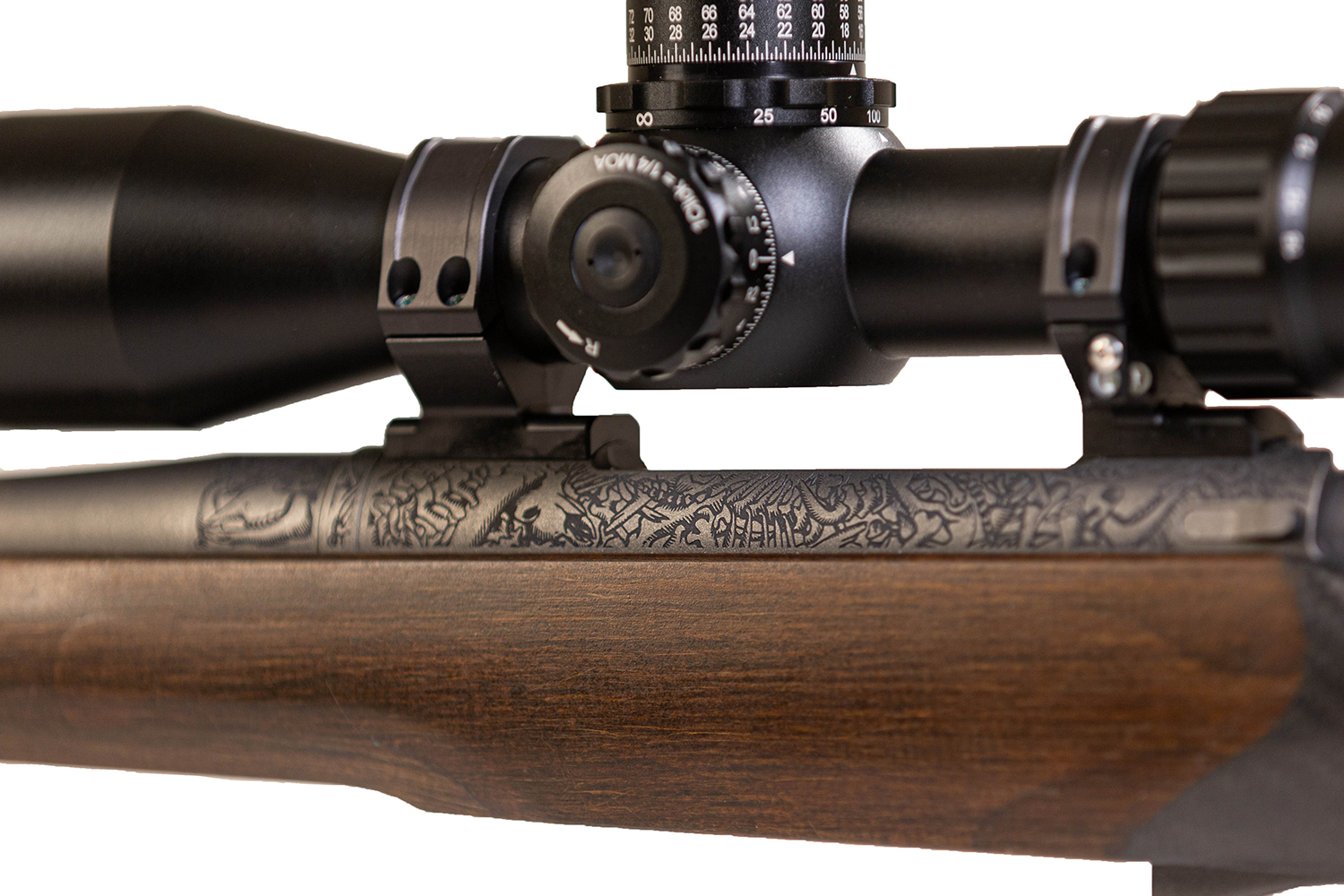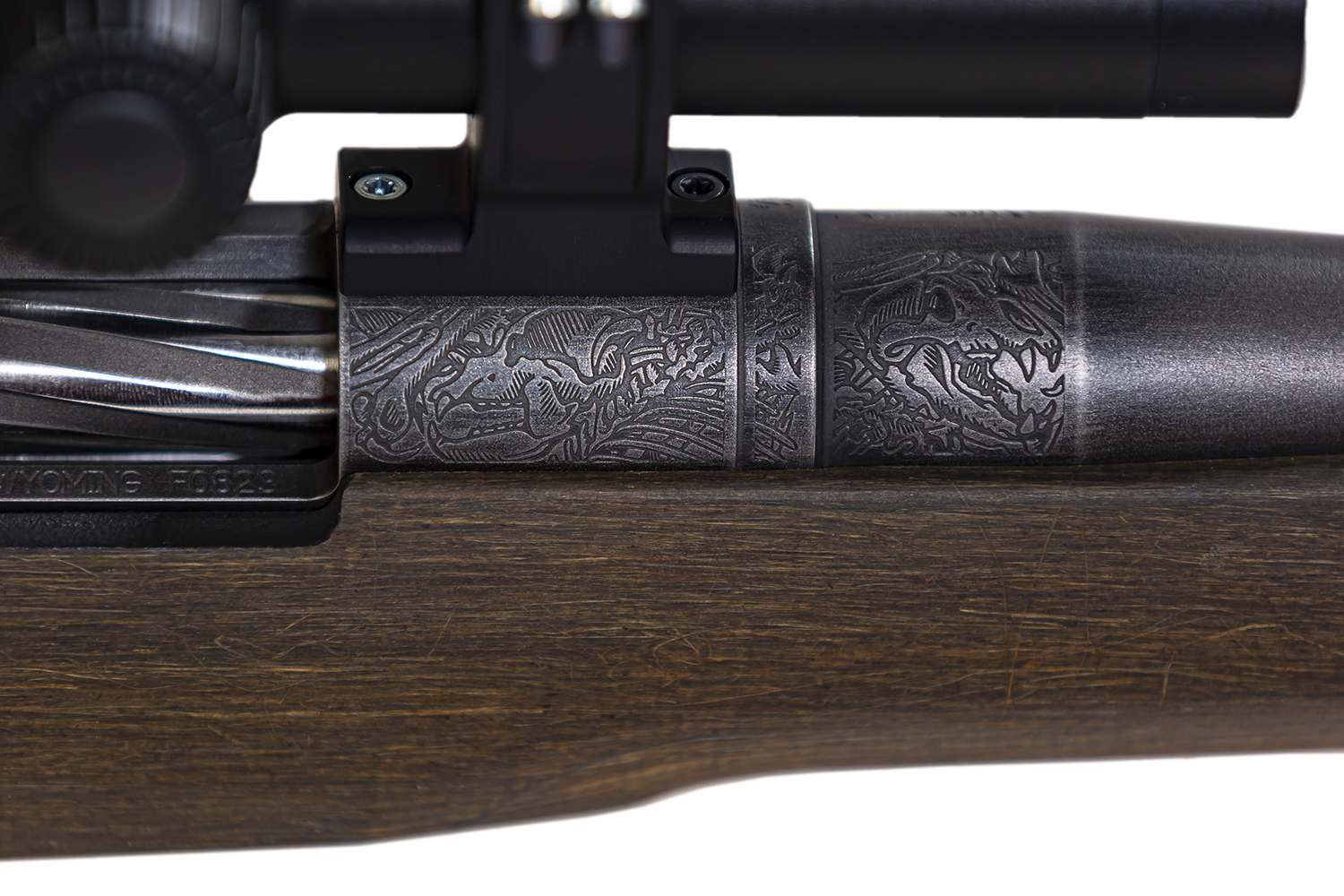 BATTLE WORN CERAKOTE
A unique battle-worn Tungsten Cerakote finish rounds out the design to mimic the look of your granddad's trusty Rigby. But don't be fooled. The stainless steel composition and baked ceramic finish render this tool and work of art practically impervious to the elements.

Perfect!  Enough said.
When the moment of truth arrived the shot was right around 180 yards with a small window through the brush.  I dialed the scope and smashed his shoulder perfectly with one shot. My training paid off with a second shot in the lungs before he hit the ground!  What a great combination of design geometry and ballistic science.
- Aaron Davidson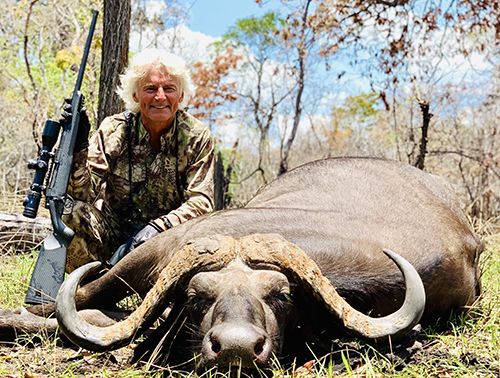 "I have used the Gunwerks SKUHL in 375 Ruger on everything from Russian Brown bear, to elephant and many Cape buffalo. It has performed flawlessly. When you are hunting dangerous game you have to have a rifle you trust and can depend on. The Gunwerks SKUHL never lets me down."

- J Alain Smith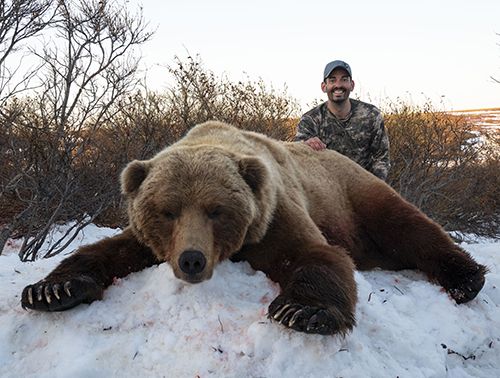 "My Gunwerks 375 was the tool for the job on this giant Alaskan grizzly. A long, tough hunt ended successfully when it came down to the wire. There's nothing more important than having a rifle you are confident with in the field. I don't trust anything else on my hunts."

- Mark Peterson