TRAIN TO HUNT, COMPETE AND EXPERIENCE LIFE LONG RANGE
Gunwerks is all about the perfect shot. We train to hunt, and success is the only outcome worthy of pursuit. Everything comes down to preparation. Our advanced equipment simplifies the shot and combined with our modern approach to training allows our students to achieve more capability in less time than any other training in the world.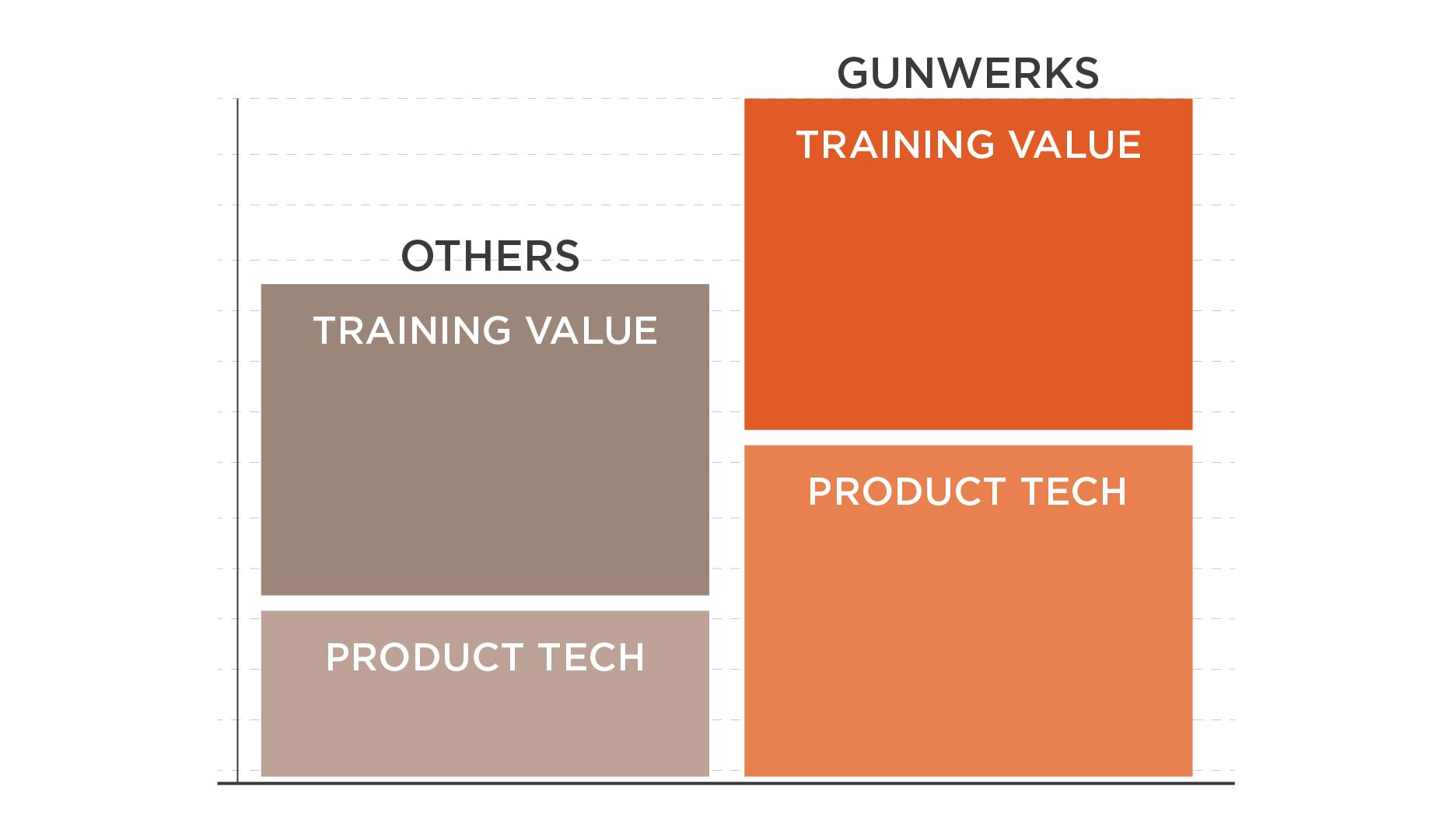 HIGHER TRAINING VALUE
We base our training curriculum on the foundation of Gunwerks' advanced shooting technology. By combining technology with ease of use, our students can focus on the things that matter most. The result is a more confident and capable graduate.
TRAIN
Advanced Training for Advanced Equipment
Start your journey with us and pursue your skills development with the most comprehensive precision rifle training curriculum designed specifically for hunters!
HUNT
Unlimited Adventures With Challenging Possibilities
Whether you are hunting to gain experience and push your limits, or you are pursuing your next trophy, we offer Hunting Adventures as a graduate school for precision shooting.
COMPETE
Everything Changes When You are Keeping Score
Bridge the gap between your individual training and the demands of a hunt. Practical competitions reinforce your fundamentals of marksmanship under time and stress.
COMPLETE PARADIGM SHIFT
This course is absolutely necessary for anyone looking to hone their bench shooting techniques and navigate the murky waters of long range optics and firearms. These guys are as legit as they come!
- Adam Janke - Journal of Mountian Hunting


In just 3 days, our instructor transformed 30 years of shooting technique and habits while building confidence for my two sons in a safe and fun environment. I highly recommend Gunwerks LRU courses!

-Rob Parker
When you're on the hunt of a lifetime and it's time to make that shot. Having the confidence that your guide understands the art of long range shooting and the system that you're using is paramount.

-Chad Prater
The Gunwerks technology makes everything so easy. I could really focus on developing my skill set and abilities.



-Andrew Hastings