A Long-Range Shooting School for Long-Range Hunters
Equip yourself for the most ethical shot at your moment of truth

EXTEND YOUR RANGE WITH CONFIDENCE
Gunwerks is all about the perfect shot which is why we created our pioneering long-range shooting school. We train to hunt, and success is the only outcome worthy of pursuit. Everything comes down to preparation. Gunwerks rifle systems simplify the process of getting on target and executing your shot of a lifetime. And when you combine all that with our modern approach to long-range training, you'll achieve more capability in less time than any other training in the world.
MASTER YOUR MOMENT OF TRUTH
Our Long Range University exists for the specific purpose of helping you make quick, ethical, one-shot kills in the field. The core of our content is contained in our L1, L2, and L3 classes which utilize a building block approach that makes information easy to retain and put into practice. Interwoven throughout all three classes is a training strategy that improves your ability to function under pressure and significantly extends the range and conditions under which you can take an ethical shot. At Long Range University, you will learn to recognize when you cannot ensure a lethal hit and when you should send it.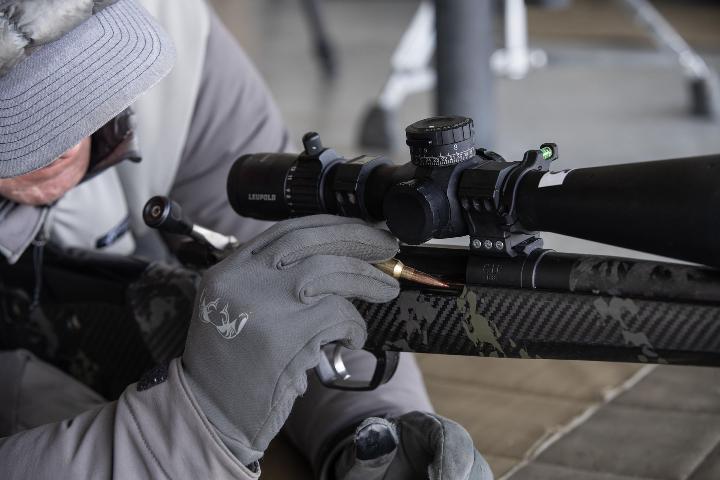 L1 & L2
PUT THE WEAR AND TEAR ON OUR RIFLES, NOT YOURS.
will use our Gunwerks Shooting systems during the L1 and L2 classes; however, what you learn will apply to any long-range shooting system. Using a Gunwerks rifle system and ammunition for the course accelerates the learning process by allowing you to focus on the core class content while leaving equipment concerns to the instructor. Put wear and tear on our rifle, not yours.

L3
PROVE YOURSELF ON OUR PRIVATE MOUNTAIN COURSE
In our L3 class, we encourage you to bring your personal rifle, regardless of manufacturer. This is where you really learn the long-range capability and limits of your "system," which includes your marksmanship ability, your rifle's capability, your ballistic program, and your ability to compensate for wind and other environmental conditions, all in our exclusive mountain hunting environment with breathtaking views.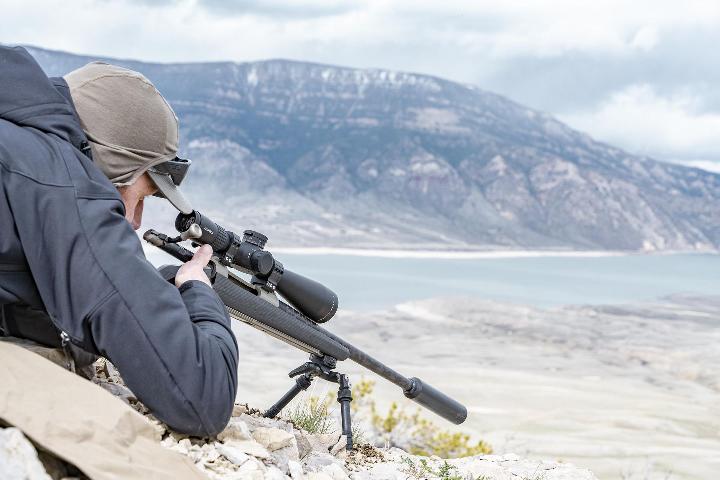 Long Range University Classes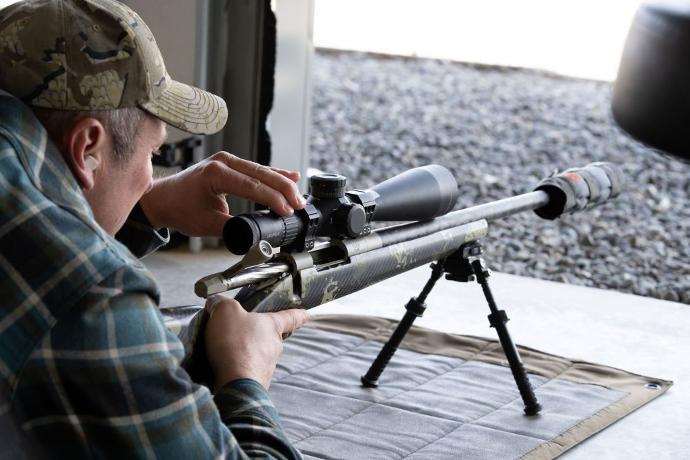 In this 2-day class you will learn how to:
Select components for a shooting system

Use foundational skills necessary for long-range shooting

True a rifle and utilize a ballistic program
NOTE: All equipment provided, no need to bring your rifle.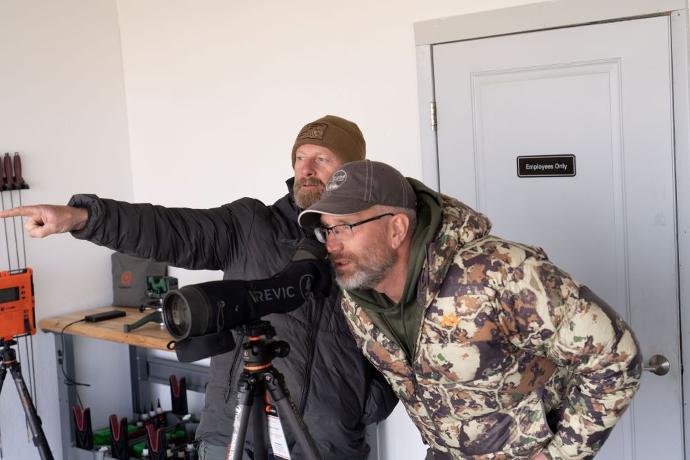 In this 2-day class you will learn how to:
Apply wind compensation techniques

Implement advanced external ballistic factors

Use a ballistic rangefinder
NOTE: All equipment provided, no need to bring your rifle.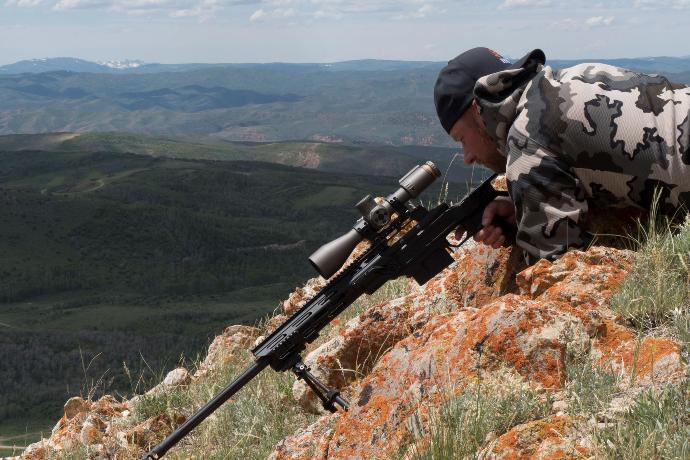 In this 3-day class you will learn how to:
Apply ballistics and wind compensation techniques in a complex mountain environment

Shoot positions specific to mountain angles

Determine what conditions have a high probability of a lethal hit
NOTE: L1 & L2 are prerequisites for this class
Long Range University Clinics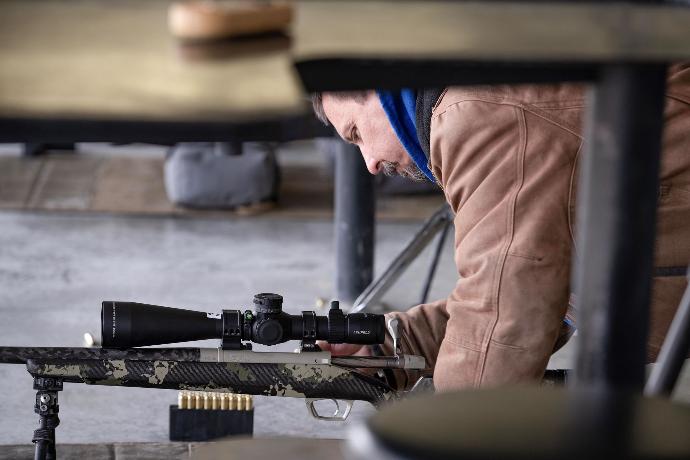 Clinic 1: Shooting System Readiness
In this 1-day clinic you will:
Confirm zero on your rifle

Build a ballistic profile

Validate the ballistic data

True your rifle

Confirm your entire rifle system is ready
NOTE: Bring your own rifle to this clinic
Clinic 2: Long-Range Muzzleloader
In this 2-day clinic you will:
Learn safe loading/unloading & care procedures for your muzzleloader

Learn muzzleloader specific ballistics

Validate your muzzleloader's trajectory

Use your rifle in field conditions to determine when lethal hit probability is high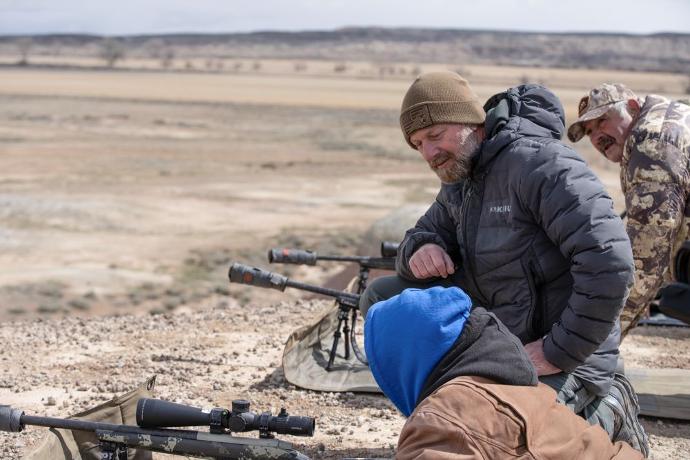 Clinic 3: Field Marksmanship
In this 2-day clinic you will:
Learn how to build shooting positions in the field

Evaluate your shooting technique to identify and correct bad habits

Learn your Minute of Angle capability from different shooting positions
NOTE: All equipment provided, no need to bring your rifle.
The Shooting Platform
Stable and adjustable benches combined with correct shooting equipment are the foundation for precision and fundamental for accuracy.
1000+ Yd. Shooting Range
---
The Target Range. Our known distance range has targets out to 1400 yards. Big AR500 targets are expensive, but they mark strikes that help a shooter learn.

The Training Room.
Comfortable. Convenient. A classroom close enough to the range you can be shooting in a couple of minutes.
Previous
Next
Long Range University Course Instructors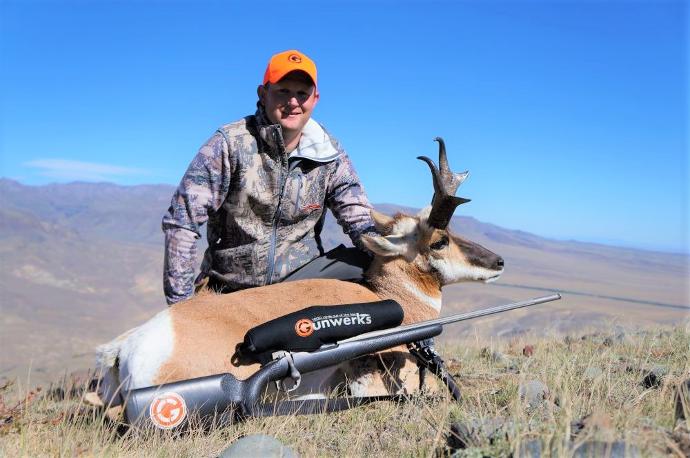 Course Instructor: Jeremy Winters
Jeremy is a lifelong Wyoming native and plans to keep it that way. He has hunted ever since he can remember and his passion for the outdoors still burns today as he teaches his children. Jeremy was there with founder Aaron Davidson in the very beginning when long-range hunting emerged. Together they taught the very first LRU class.
Over the years Jeremy has been Gunwerks' lead rifle technician who validated every rifle before it left the facility racking up as many as 67,000 rounds per year! He's also our "gear guy"; when something new hits the market, Jeremy is the first to figure out what it is and how it can benefit our customers. At headquarters he has earned the nickname "wizard", given for his incredible understanding of every aspect of long-range shooting. He's incredibly knowledgeable and if you ask him a question he can't answer (doubtful), he'll find an answer.
Jeremy's experience as a teacher, hunter, shooter, gunsmith, and reloader will be at your disposal when you come experience a class at Gunwerks Long Range University.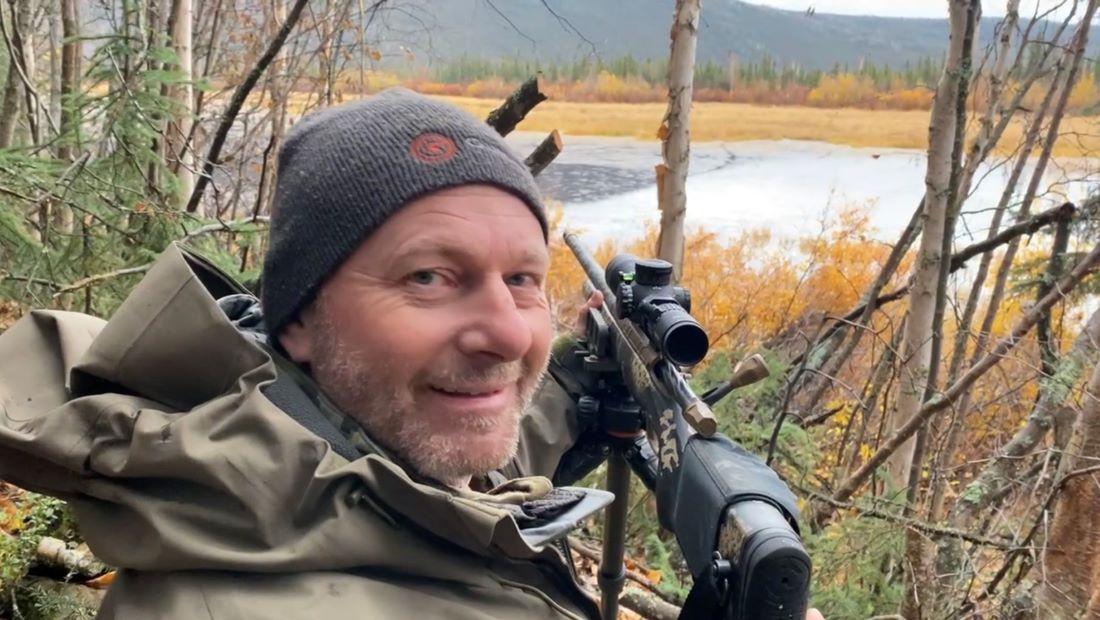 Course Instructor: Brian Poor
Brian was born and raised completely off the beaten path in northern Alaska. He joined the Marine Corps immediately after graduating from high school and served as a Scout Sniper in Kuwait and Somalia. In his final year in the Marine Corps he served as an Instructor at the 1st Marine Division Scout Sniper School. Brian left the Marines to pursue a career in law enforcement and recently retired from the Inglewood Police Department in Southern California. He was fortunate to spend almost his entire career working assignments he loved, including SWAT sniper, K9 handler, Rangemaster and SWAT firearms instructor. Brian was ultimately promoted to Sergeant in the same assignments. Throughout his time in LA, Brian remained a passionate rifle and bow hunter.
Brian has been with Gunwerks since 2020 giving him an amazing opportunity to merge his passions for hunting, long-range shooting, and instruction. Brian has brought to LRU the same perspective he used to train police officers so they could maintain their marksmanship and critical thinking skills under the stress of a gunfight. He will help you learn the fundamentals of long-range shooting so you can execute the perfect shot under the duress of time and emotional pressure in your hunts.
The biggest detriment to Brian's success as a hunter is his competing passion for dirt bikes and cross-country racing. Brian loves all dirt bikes equally so long as they are orange and burn oil.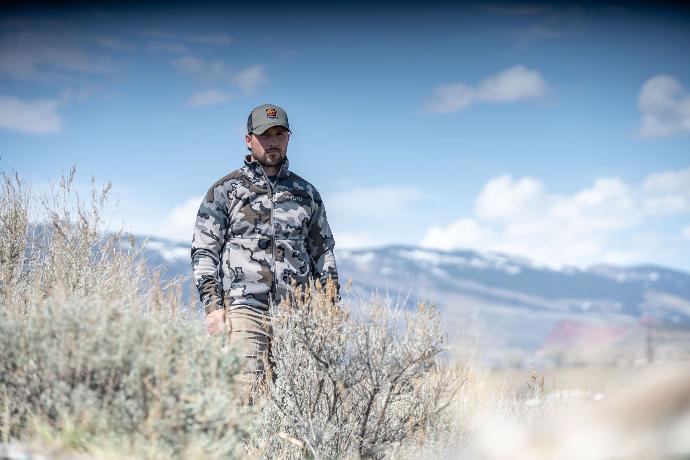 Course Instructor: Ian Miner
Ian was born and raised in Nebraska, where he received his bachelor's in recreation management from the University of Nebraska at Kearney. From there he served as a Scout Sniper in the Marine Corps in Iraq and Afghanistan. During his final 8 months in the Marine Corps he was a Marksmanship Coach/Marksmanship Trainer. After leaving the Marine Corps he worked as a Long Range Instructor at Rev-Tac Shooting Complex in Jackson Nebraska while receiving his master's in sports management and sports coaching from the United States Sports Academy in Daphne AL.
Ian has been a long-range instructor for over nine years and a Training Instructor at Gunwerks since 2020. Being involved in the hunting and shooting community is something he is very grateful for. He's passionate about teaching and coaching individuals to be successful on their hunts, whether it's whitetail in the midwest, elk in the west, or marco polo in Tajikistan.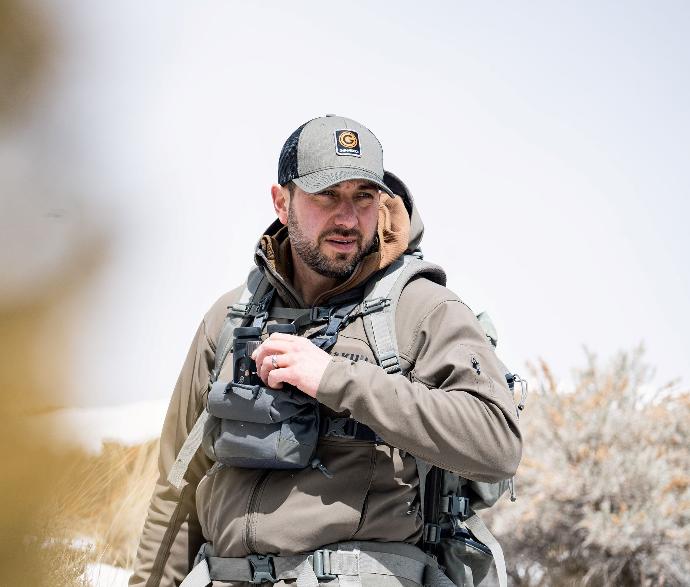 Range Instructor: Chis Hinojosa
Chris grew up in Colorado before making Wyoming home in 2016. He lobbied to join Gunwerks for three years before coming on board in 2017 and we're grateful for his persistence. Chris has been shooting precision matches competitively since 2017 and is known as "the technical guy" who has accumulated an incredible arsenal of firearms knowledge. He's a lifelong meat hunter, former rifle builder, and part-time farmer. He and his wife have two daughters who wonder why he likes to run 50-mile trail races.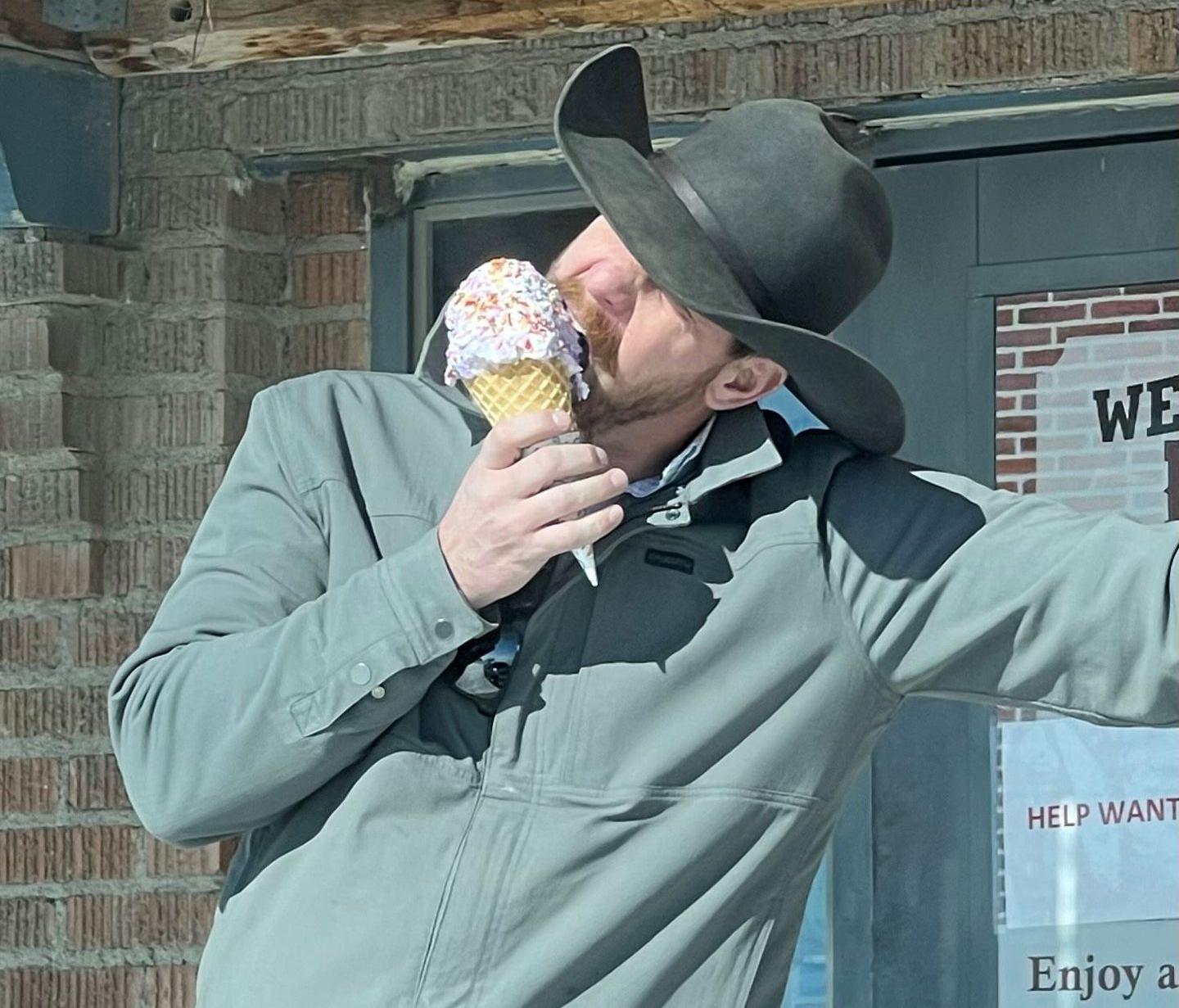 Range Instructor: Dustin Wittwer
Dustin joined Gunwerks in October 2018. Since that day he has been on a mission to do his part in educating the hunting community about the truth of the 6.5 Creedmoor. Growing up in the southern Nevada town of Bunkerville, he is a trophy mule deer hunter at heart. As a true visionary, Dustin applies for tags in at least 8 western states each year, perchance. In his free time he enjoys bringing value to the world through his energy drink reviews and was the pioneer of the fact that the white Monster is the greatest energy drink of all time. An all-American boy at heart, he enjoys a good meme, riding his trusty steed Poncho, and popping the top of a frosty energy drink with the boys at work.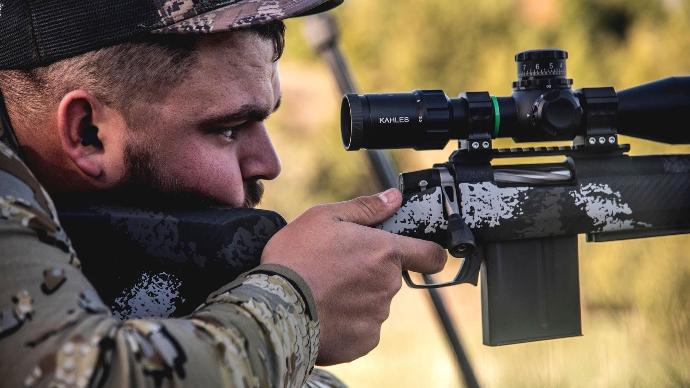 Range Instructor: Pake Taylor
Pake has been with Gunwerks for two years. He grew up out west cattle ranching, hunting, and long-range shooting with his Dad. Mule deer and upland birds with his lab are his favorite hunts. He's shot a handful of different style matches and is big into reloading. When it comes to the packing debate, Pake is a horseman without a doubt. "You can't ride a Llama, and without horses we wouldn't have mules." In his spare time Pake is a semi-professional jack of all trades.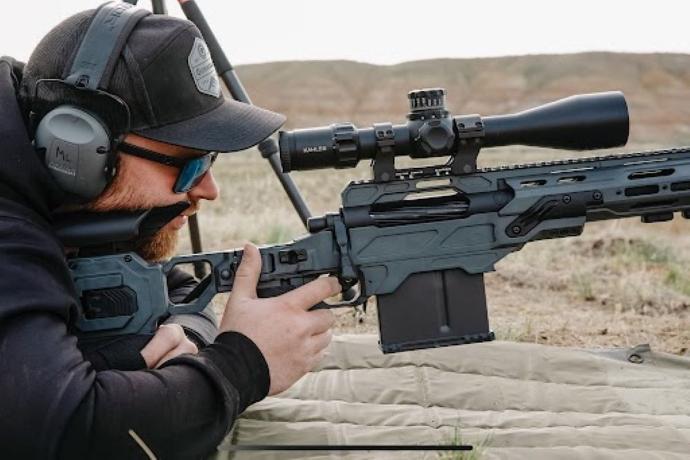 Range Instructor: Mitch Libby
Mitch is a Cody, WY native who loves to hunt high country mule deer. His favorite rifles are the ClymR and the Verdict, and he has eight years of match-shooting experience. His specialty is high-angle shooting but his addiction is extreme long-range. You can see him in his famous Gunwerks video "2 Mile Triumph," where he makes a 2 mile shot with a Gunwerks HamR.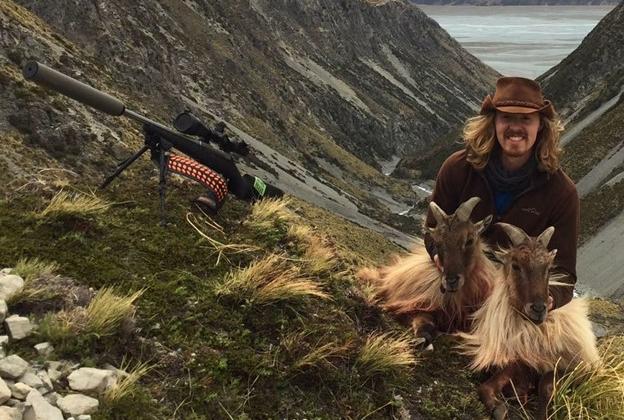 Range Instructor: Bennett Mabee
Bennet hails from South Dakota. He's began his Gunwerks career over six years ago. During his first 2 years he was a rifle shooting technician racking up 40,000 rounds along his way to finishing over 850 rifles. His game of choice is black bear, which he pursues with his favorite Gunwerks rifle; a ClymR 6.5-284 Norma. Bennet's experience and infectious enthusiasm make him an outstanding resource.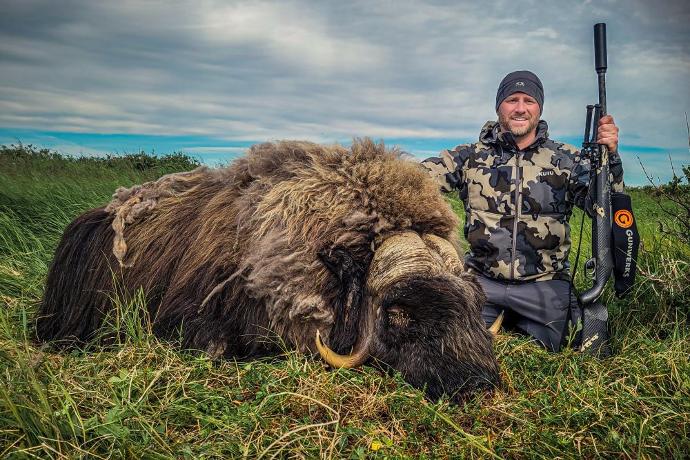 Range Instructor: Garrett Wall
Garrett has been with Gunwerks for over 10 years. He's handled everything from the logistics of teaching our long-range shooting curriculum internationally to the details of instructing a shooter on the line. Garrett's detail oriented focus helps him analyze a student's performance and offer very specific suggestions for improvement. His communication is precise and easy to follow. Those two skills allow him to be a particularly effective instructor but add in the ability to relate to the learning process a customer goes through and Garrett is the instructor you want at your station.

In just 3 days, our instructor transformed 30 years of shooting technique and habits while building confidence for my two sons in a safe and fun environment. I highly recommend Gunwerks LRU courses!

-Rob Parker
When you're on the hunt of a lifetime and it's time to make that shot. Having the confidence that your guide understands the art of long range shooting and the system that you're using is paramount.


-Chad Prater
The Gunwerks technology makes everything so easy. I could really focus on developing my skill set and abilities.



-Andrew Hastings
COMPLETE PARADIGM SHIFT
This course is absolutely necessary for anyone looking to hone their bench shooting techniques and navigate the murky waters of long range optics and firearms. These guys are as legit as they come!
- Adam Janke - Journal of Mountian Hunting