HamR Rifle System

Bigger isn't always better, but for the times when it is, reach for the HAMR 2.0. Chambered in 375 CheyTac, The Gunwerks HAMR 2.0 is the next step in the evolution of extreme long range. With a capable range of over 2 miles, the ballistics on this setup are second to none.
The HAMR 2.0 is a dedicated ELR rifle system we have developed to make some of the longest shots imaginable. The rifle comes standard topped with your option of scope, Elite Iron bipod, fully adjustable Cadex defence tactical folding chassis, and aggressive muzzle brake to dramatically tame recoil. This rifle is surprisingly enjoyable to shoot!
As with all Gunwerks rifle systems, the HAMR 2.0 comes ready to rock right out of the box!

CALIBER: 375 CheyTac

ACTION: Stainless Steel

CHASSIS: Cadex Defense Dual Strike

BARREL: 30" Carbon Fiber Wrapped

TWIST RATE: 1:8

MUZZLE BRAKE: Cadex Defence MX1

METAL FINISH: Graphite Black Cerakote
OPTIC: Leupold Mark 5HD 7-35x56,   Kahles K525i,   Revic PMR 428

OPTIC MOUNT: 40 MOA Unitized

BOTTOM METAL: Detachable Magazine

TRIGGER: Timney, 2.5lbs

LENGTH OF PULL: Adjustable

TOTAL WEIGHT: 21.25 lbs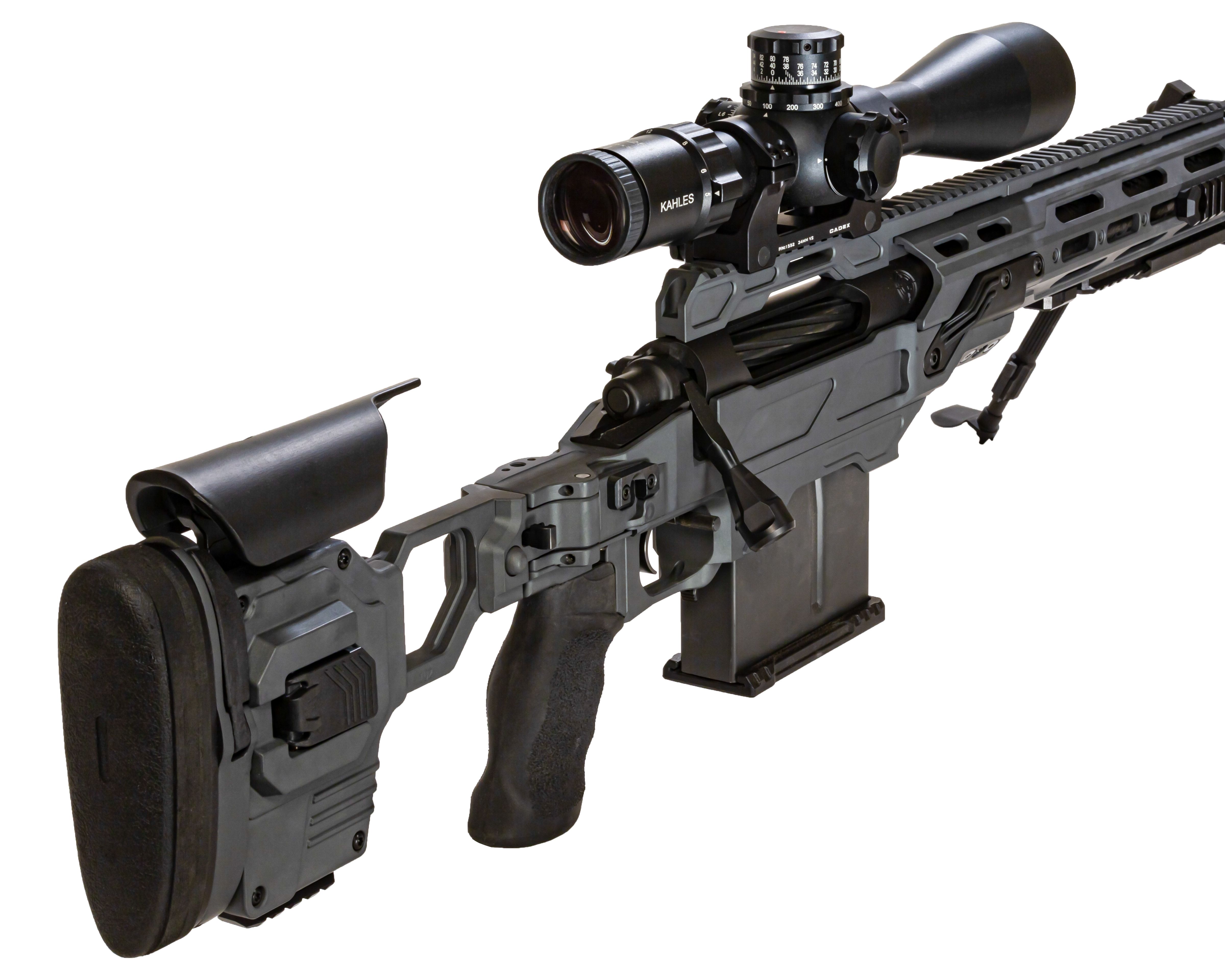 2.0 = MORE BETTER
Here to stay, the HAMR 2.0 is Largely unchanged from the original Gunwerks HAMR, but with a few upgrades including a carbon wrapped barrel, new optic options and finish options in Graphite black, Sniper Grey and Flat Dark Earth Cerakote. 

FOLDING CHASSIS
The Cadex Defense Dual Strike chassis is the ideal plaform for an large ELR system. The added weight (23 lbs total package) and adjustability paired with the side port brake result in less felt recoil than many magnum hunting rifles.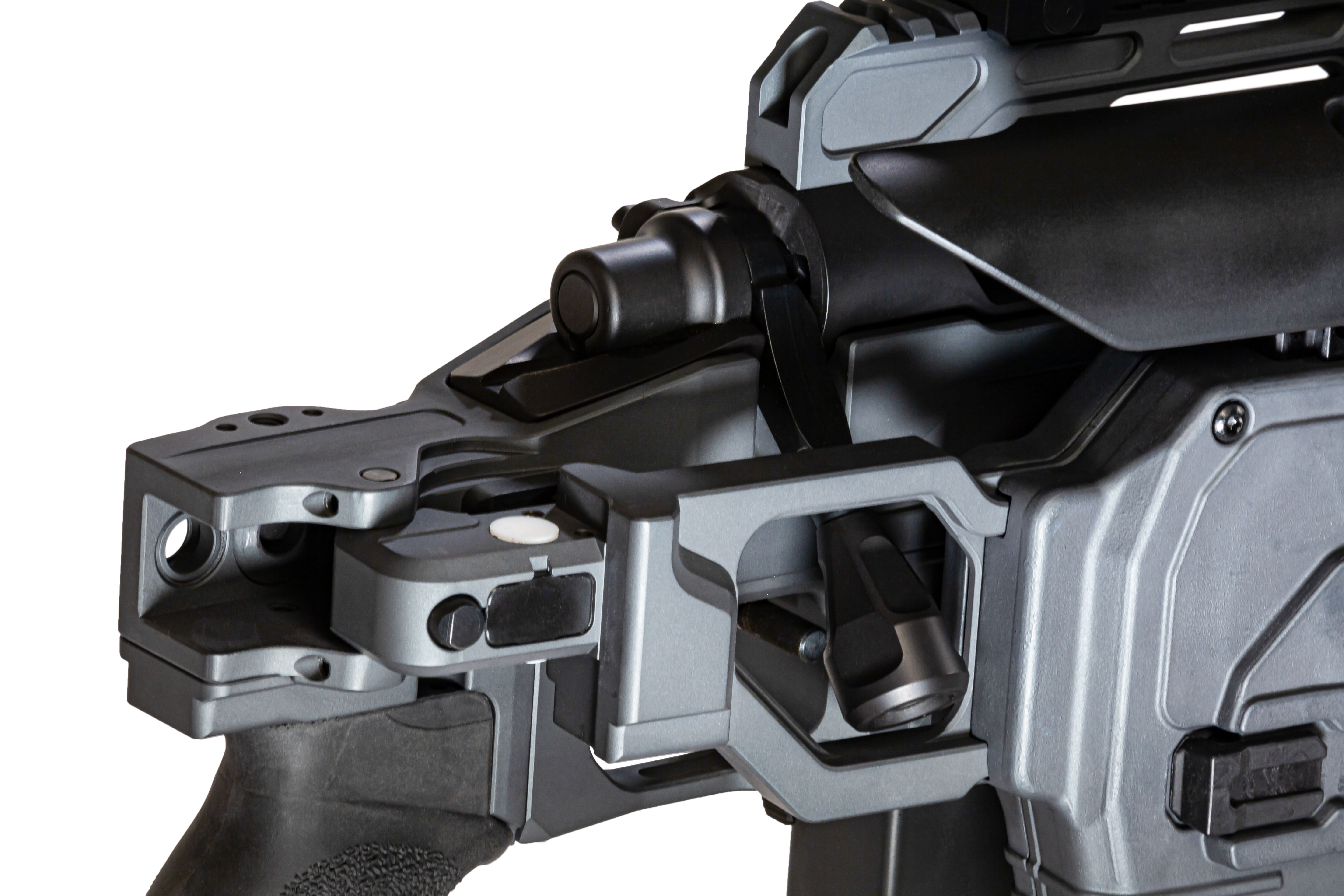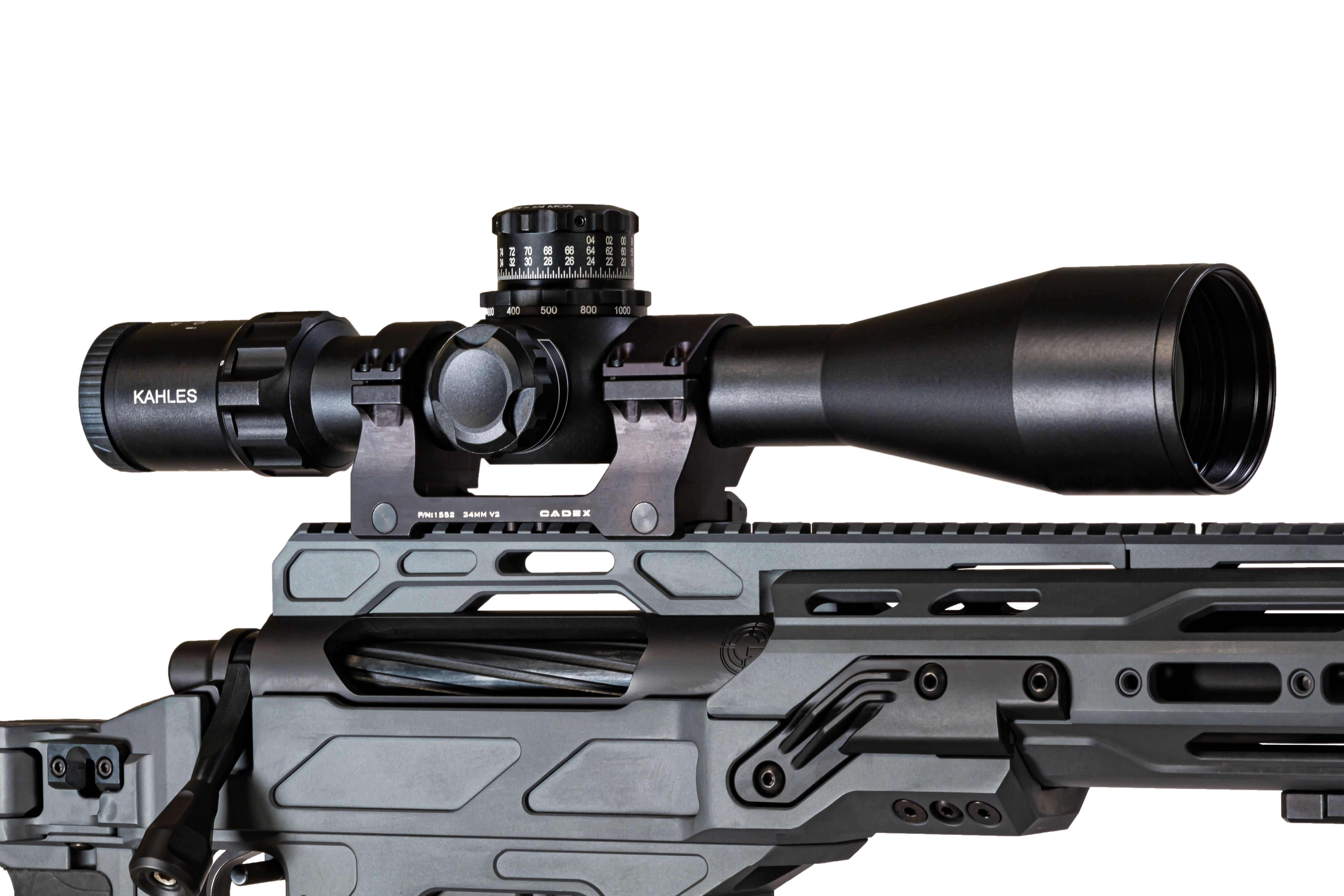 THE RIGHT OPTICS 
Optics make or break a long range system. We paired the HAMR 2.0 with three new top quality optic options; The Kahles K525i, Leupold Mark 5HD 7-35, and Revic PMR 428 smart scope. Paired with a 40 MOA mount, these optics provide dial-up capabilities past 2,500 yards.
ROCK SOLID REST
The included Elite Iron bipod encircles the centerline of the bore and offers rock solid stability while shooting.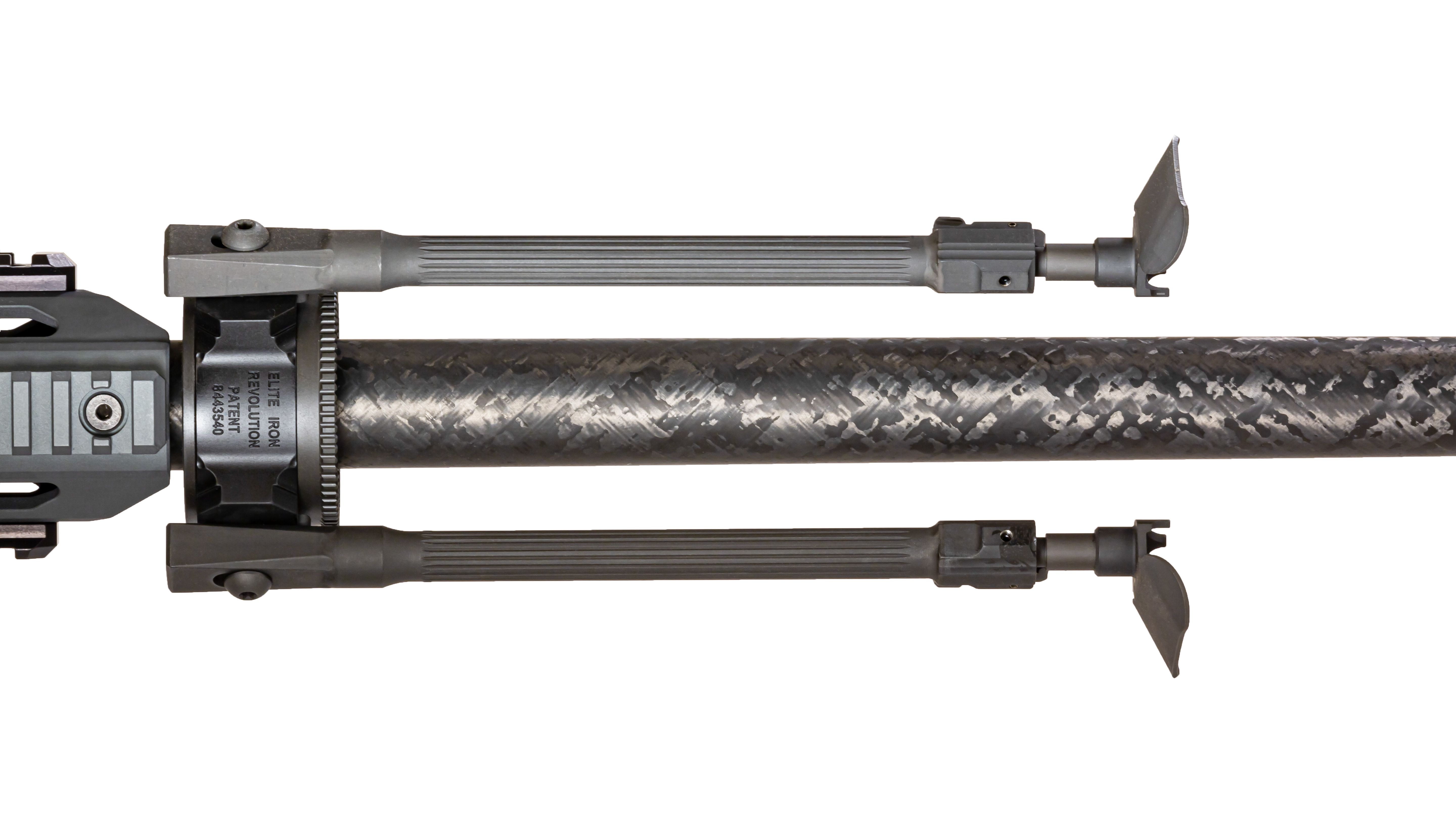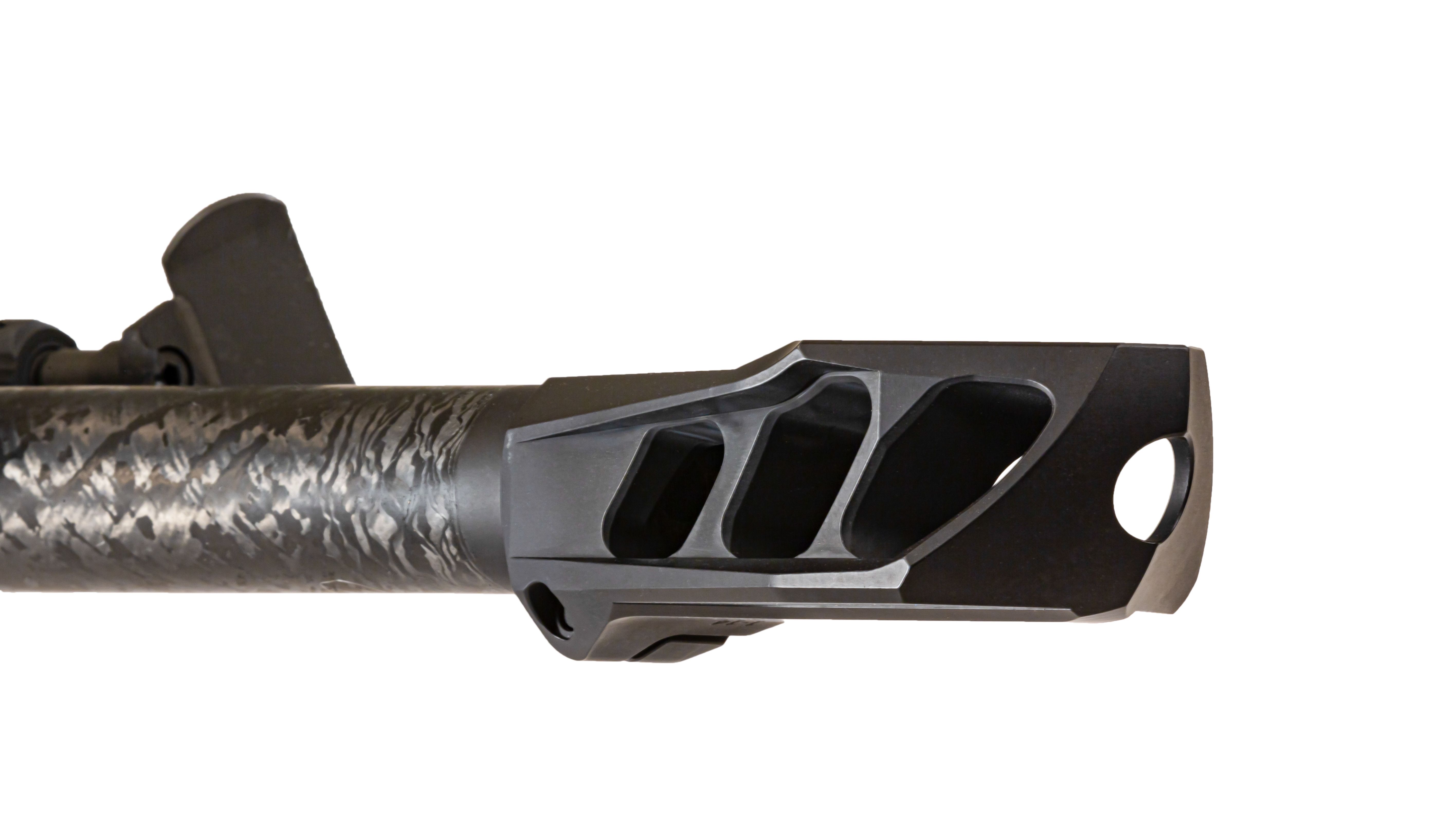 TAMING THE BEAST
The Cadex MX1 muzzle brake is incredibly efficient at taming the formidable 375 CheyTac. The side ported brake and angled baffles dramatically reduce recoil and keep muzzle rise to a minimum. With time of flight extending to several seconds at extreme ranges, you'll be watching bullets impact directly through your scope.
CARBON WRAPPED BARREL
The 30" carbon wrapped barrel new to the HAMR 2.0 keeps excess weight down and balance toward the center of the rifle.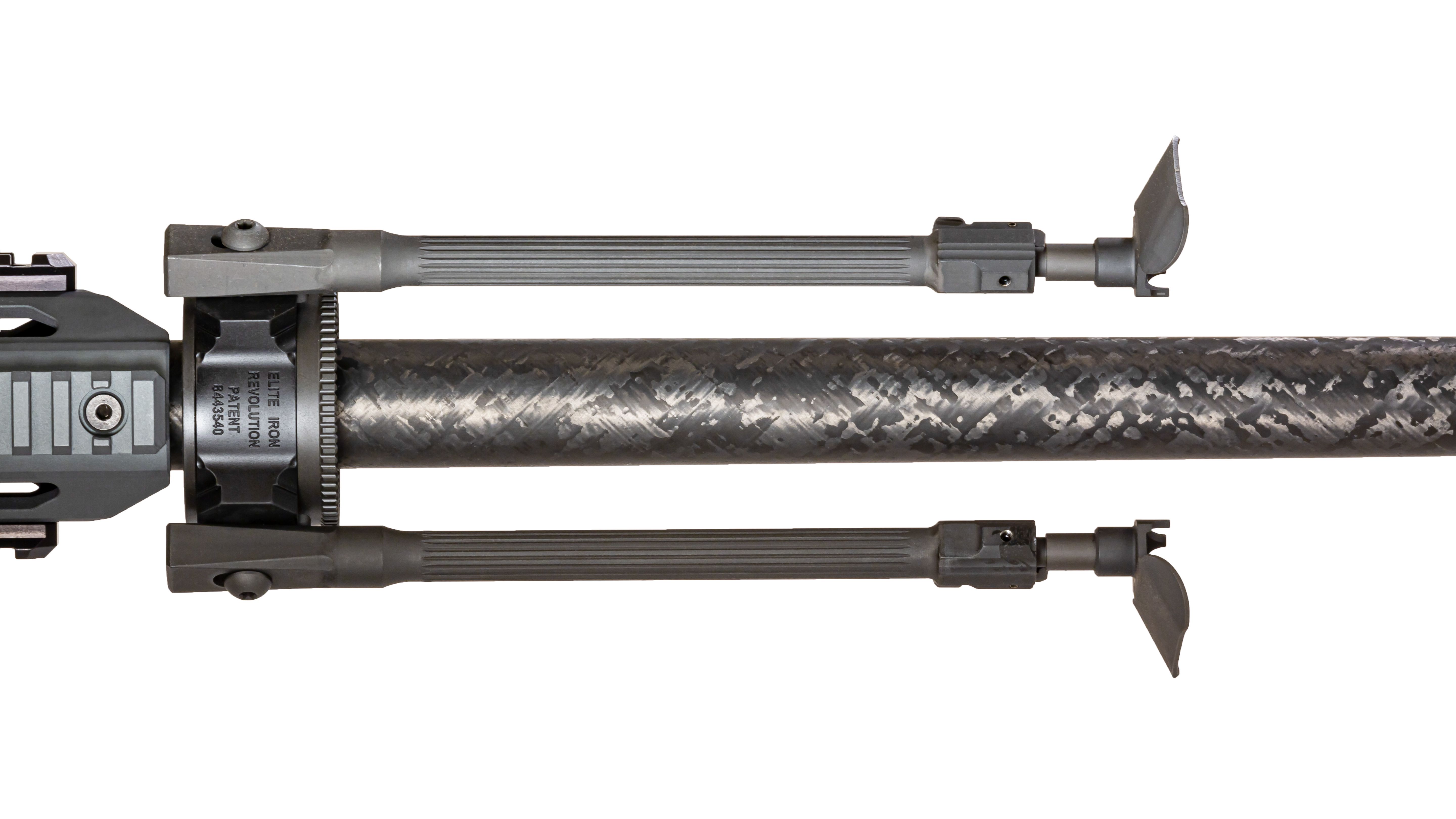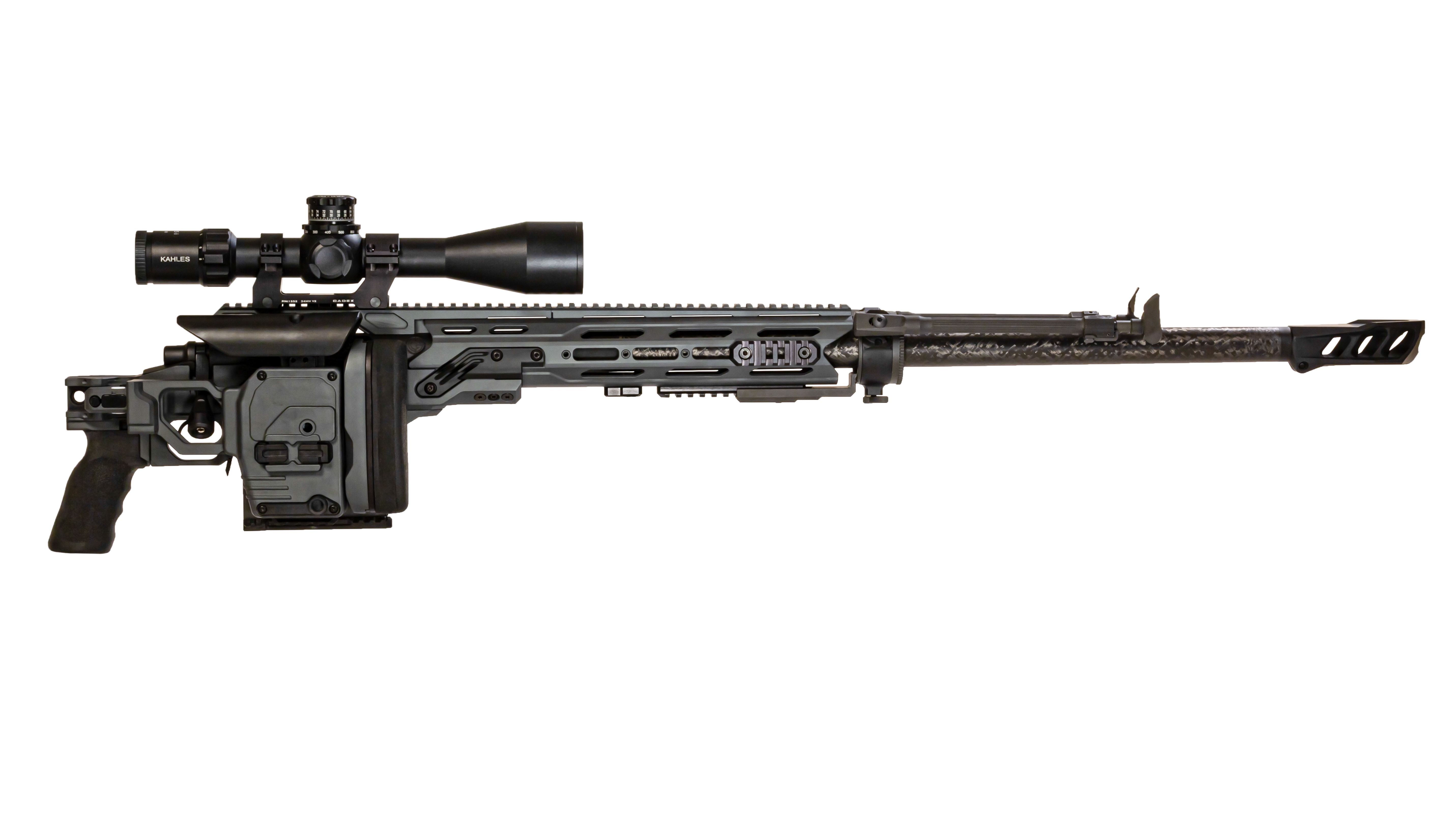 ALL THE ADJUSTABILITY
The adjustable folding buttstock on the HAMR chassis offers extreme flexibility for custom fitting. When folded, the chassis captures and secures the bolt. Various accessory and mounting options, picatinny rails and sling mounts make the HAMR incredibly versatile for a special purpose ELR rig.

IT'S THAT EASY
We took the HAMR 2.0 to see how far it could realistically go. On a plate at 2 miles (3,520 yards), we were able to make impact on the 9th round once we got tricky winds dialed in. Absolutely unheard of from a package we literally pulled out of the box and took shooting!
      - Mitch Libby, Gunwerks Sales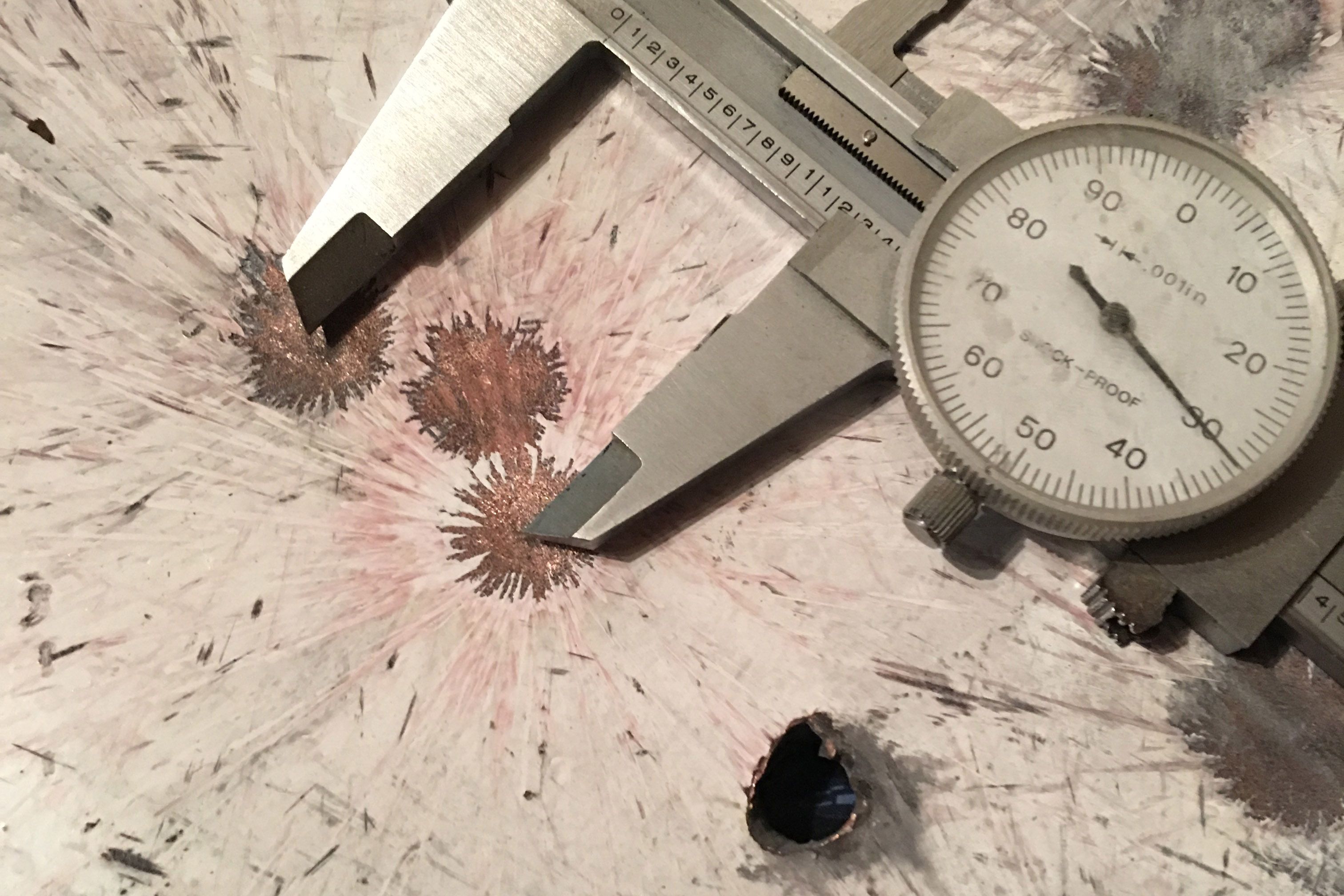 "I wanted to let you know how happy I am with the HAMR. I had it out again yesterday and I couldn't stop smiling. This is what it grouped with your ammo at 540 yards. I can't wait to stretch it out. Thanks for all your help."

- Kent P.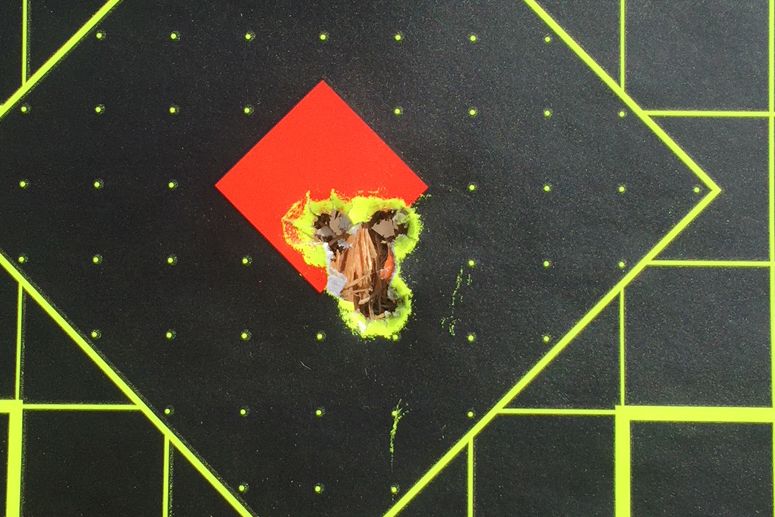 "Attached is a target I shot yesterday with my HAMR. 5 rounds at 100 yds just to check zero and group size. I'm very happy!!! The single big hole is the 5 rounds I test fired"
- Tom H.