WINNER SELECTED!
CONGRATS TO ANDY L. FROM WISCONSIN


WIN A FULLY GUIDED NEVADA TROPHY ELK HUNT!
Purchase an in stock rifle system for a 1 in 40 chance at the elk hunt of a lifetime! (see details)
Good tags are hard to come by these days. With many of the borders shut down, international travel restrictions, and the explosion of new hunters in general, sometimes creativity is your best bet for securing a great tag. Gunwerks has you covered. 
We secured a trophy rifle elk hunt in powerhouse unit 231 of southeastern Nevada this season and decided to pass it on to you, our customers! Earn a chance to WIN this tag simply by adding a rifle to your gun collection. Purchase a new, in stock rifle system from Gunwerks through September 30, 2021 and you will be 1 of 40 entered into a giveaway with a chance to win an incredible Nevada elk tag.
How incredible is the tag? Unit 231 has been known for years to produce some of the best bull elk in the state. Bulls in the 350"+ B&C range will be a real potential. We have gone one step further and paired the tag with a premium Nevada outfitter who specializes in unit 231. This will be a hunt of a lifetime!
Don't miss your chance to win a premium Nevada rifle elk tag for big bull elk! Fully guided this hunt would retail for over $26,500! If you were already considering a rifle, look through our in stock page or give a sales line a call at (307) 296-7301. These 40 spots will go fast!
For additional information, tune into our podcast where Dustin and Mike talk about what to do when you don't draw the tag you want and other opportunities that may open up for you. That might also include our Fully Guided Nevada Elk Hunt Giveaway.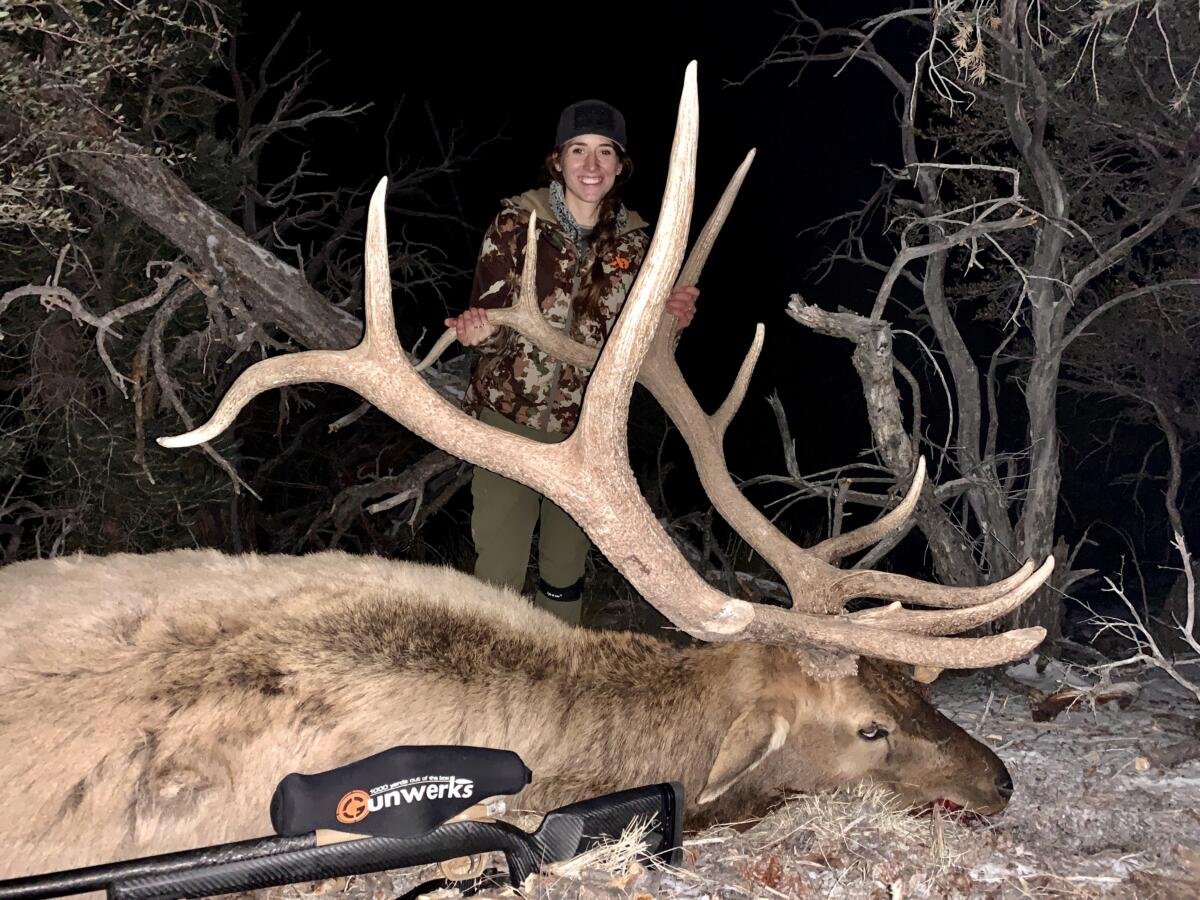 Rules & Restrictions
Orders placed between Aug 10, 2021 and Sept 30, 2021 are considered, until 40 spots have been filled, whichever comes first.

Qualifying purchases include new, in-stock rifle systems with scope and ballistic package. Used in-stock systems do not qualify.

Hunt dates are Nov 12-16, 2021. 

Travel to and from the hunt, outfitter gratuity, meat processing, and taxidermy are the responsibility of the hunt winner.

Hunt winner agrees to be filmed by Gunwerks, LLC for hunt video production at Gunwerks' discretion.

All purchases are final on rifle systems purchased during the promotion. No refunds or returns accepted.

No guarantee of successful harvest or size of bull elk harvested.

1 winner will be drawn randomly from the 40 possible entries and be notified by phone or email within 7 days of close of entry.