There are as many opinions and preferences on reticle design and style as there are individual shooters. After a shooter makes the choice on angular measurement (MOA or MIL), the next important choice is what reticle to match it with. When developing the Gunwerks reticles for the Revic PMR 428, we targeted two distinct groups and schools of thought: the "traditional" long range hunter/shooter, and the tactical/precision rifle competitor/shooter.
The RX1 Reticle is our answer for the precision rifle and competition crowd. The full-feature reticle with detailed subtensions, holdover and wind solutions commonly referred to as a "christmas tree" reticle.
The diagram below lays out the detailed subtensions in the RX1 MIL reticle. One of the primary advantages of the Revic PMR being a first focal plane scope is that these subtensions do not change in relation to the target as the magnification is lowered or increased, making wind holds and holdovers accurate for any distance and magnification.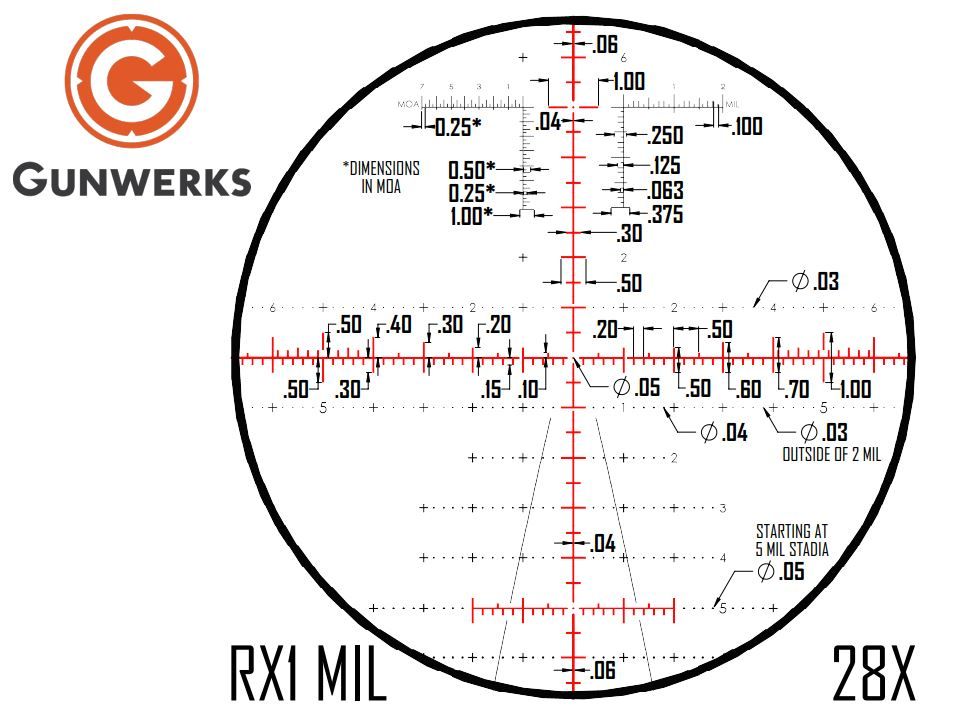 The Gunwerks Reticle Lineup