#GUNWERKED
2022 WINNERS ANNOUNCED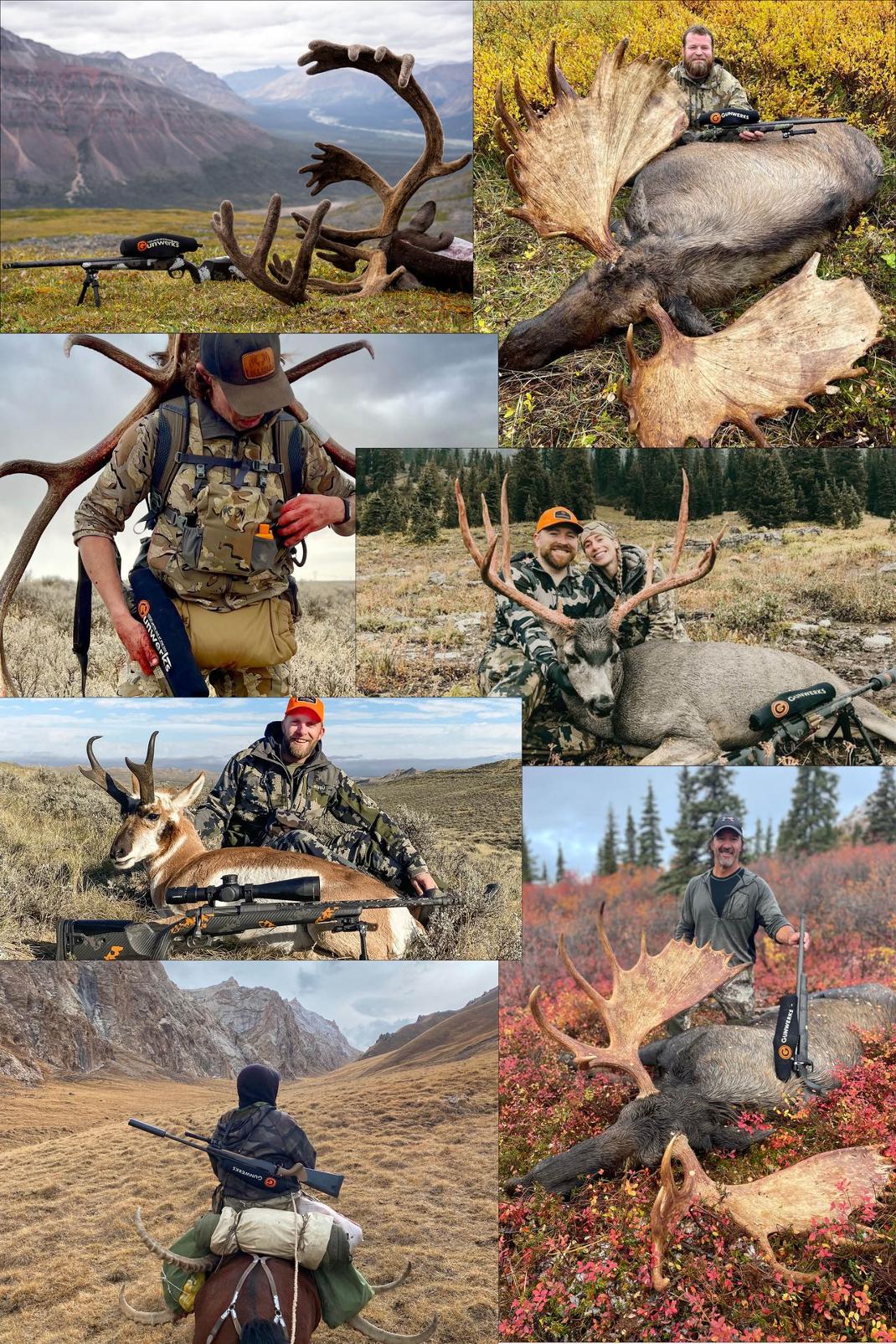 CUSTOMERS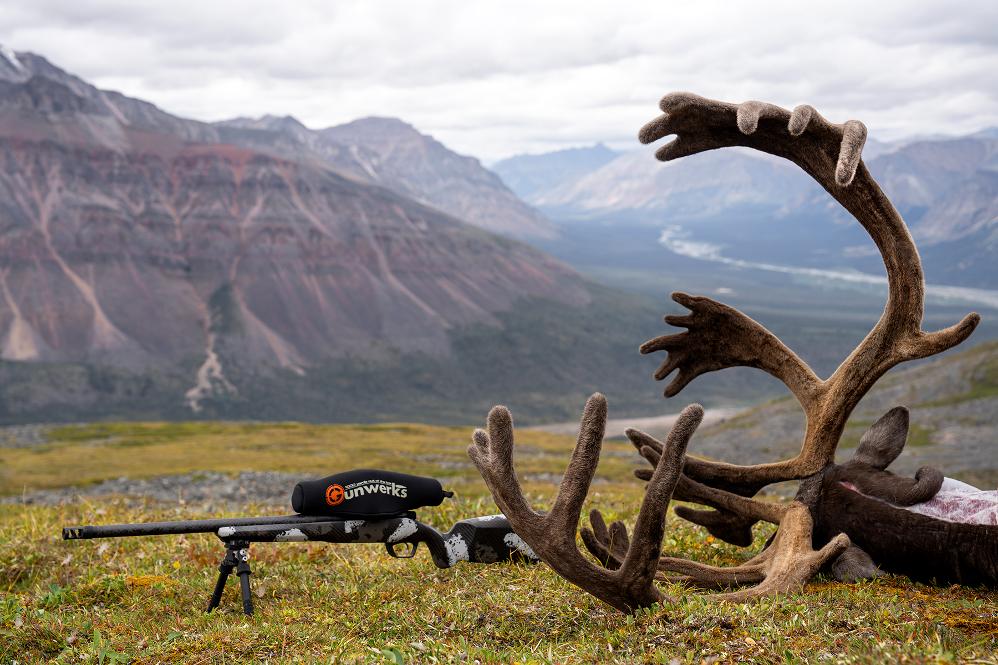 Tanner Rose
Northwest Territories Caribou
Rifle: Gunwerks ClymR 6.5 PRC
Wins: Gunwerks Rifle (Winner's choice ClymR, Magnus, NEXUS or Verdict)


"

This was a Father/Son 12 day Dall Sheep & Caribou hunt in the Northwest Territories. After taking a dall sheep on day 5, we hunted hard for caribou, but never caught up to them. Finally, on day 13, only hours before we were scheduled to leave Tanner shot this gorgeous double shovel bull that scored 408 with the ClymR 6.5 PRC at a distance of 290 yards! A truly amazing experience we both will remember for a lifetime!"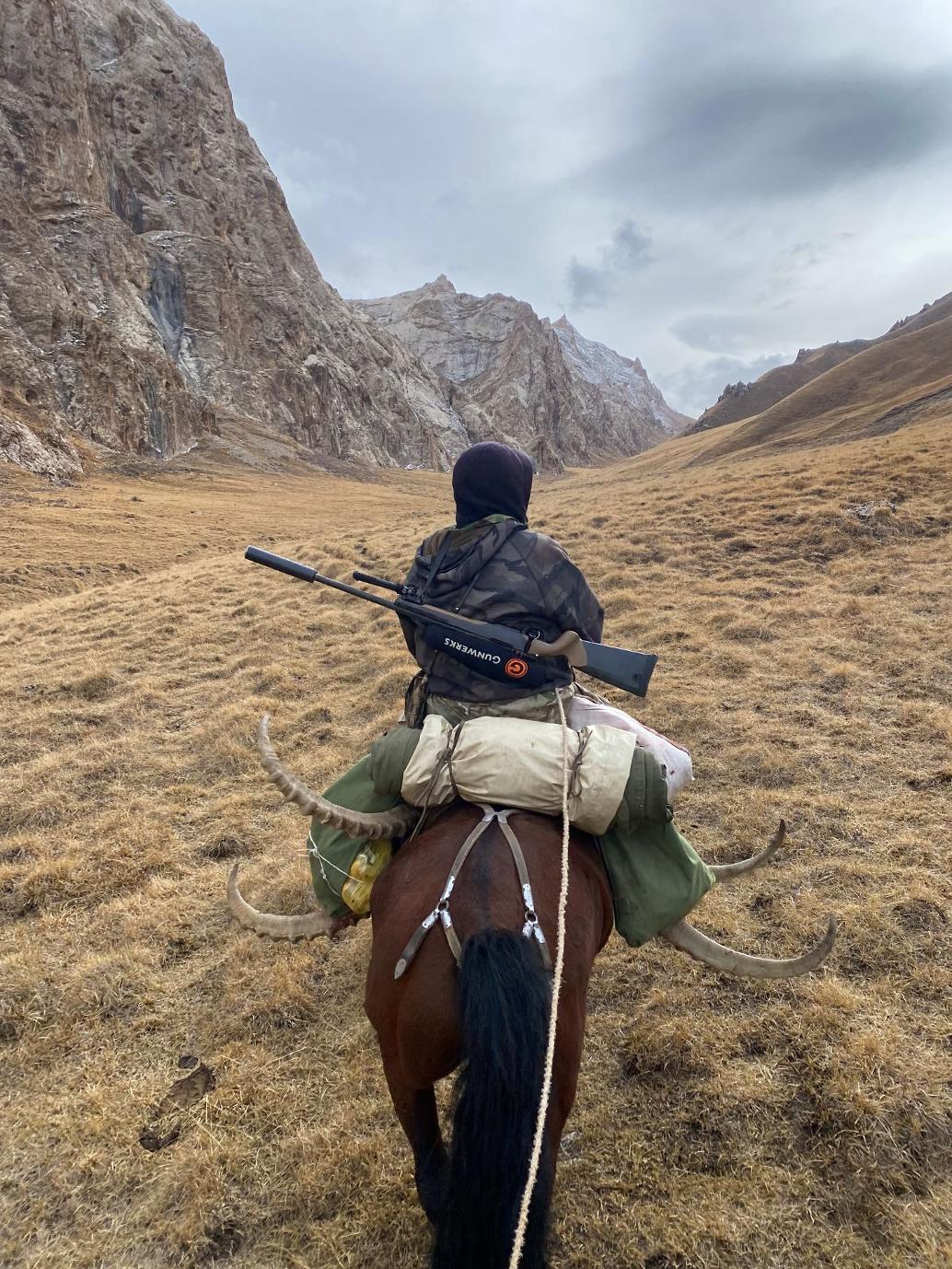 Kyrgyzstan Mid Asian Ibex

Rifle: Skunkwerks The CUT 6.5 PRC

Wins:

Long Range University Antelope Hunt in Raton, NM
"Heading back to camp after taking two Mid Asian Ibex with the The Cut rifle chambered in 6.5 PRC - Kyrgyzstan October, 2022. A week in Gunwerks' Long Range University helped me become proficient to take these where the closest shot was 500 yards and longest 750."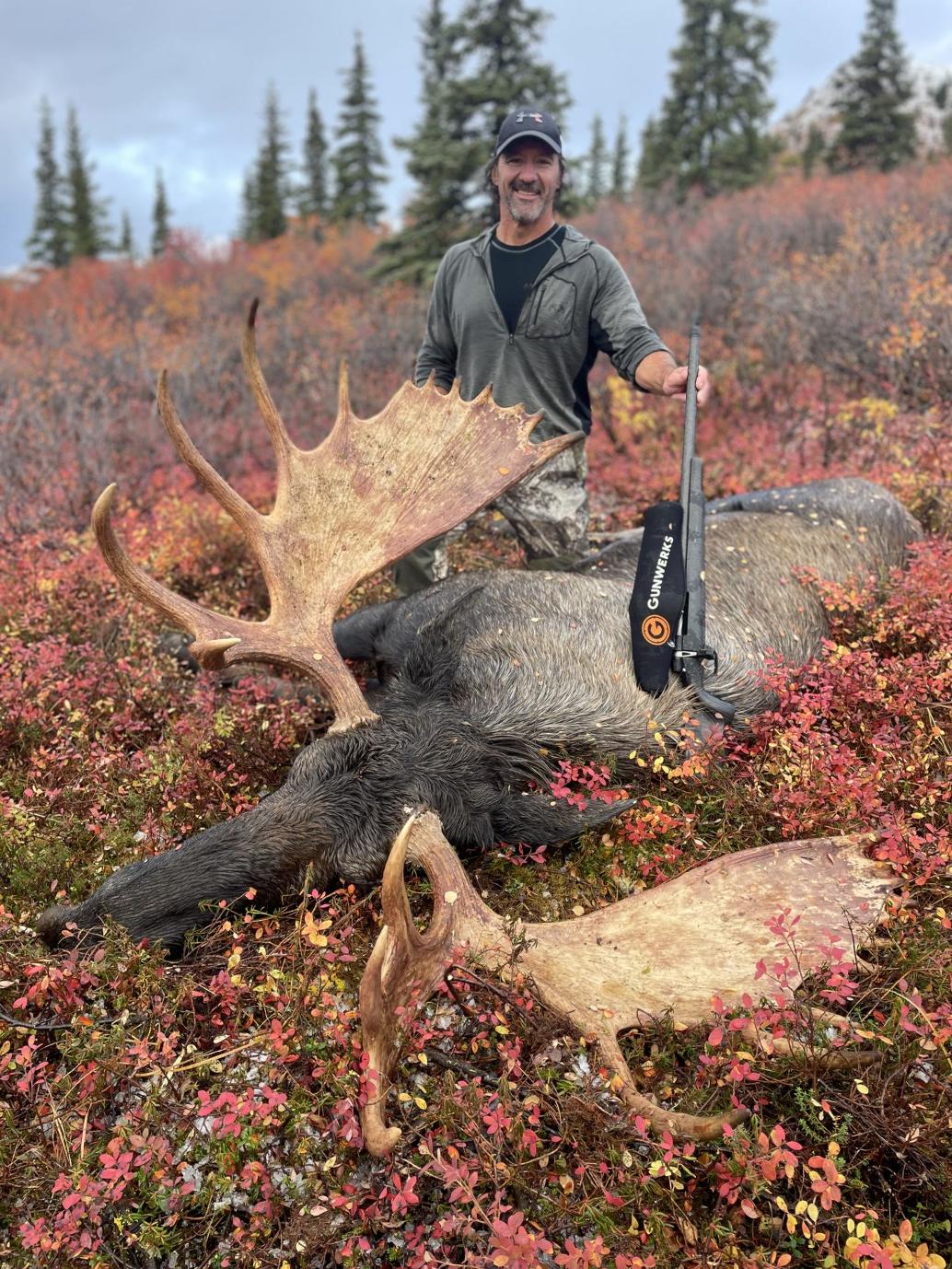 Cory Baden
Alaskan Moose
Rifle: Gunwerks Magnus 28 Nosler
Wins: Revic BR4 Ballistic Rangefinder


"My 60" Alaska moose from this past September. The shot was 700 yards with my Gunwerks Magnus 28 Nosler. All it took was one shot from a solid rest and it was perfect through the lungs. What an awesome gun - worth every penny!!"



Each year we encourage our partners, outfitters/guides, and Gunwerks team to submit their best photos. We select one partner, one outfitter/guide and two employee winners.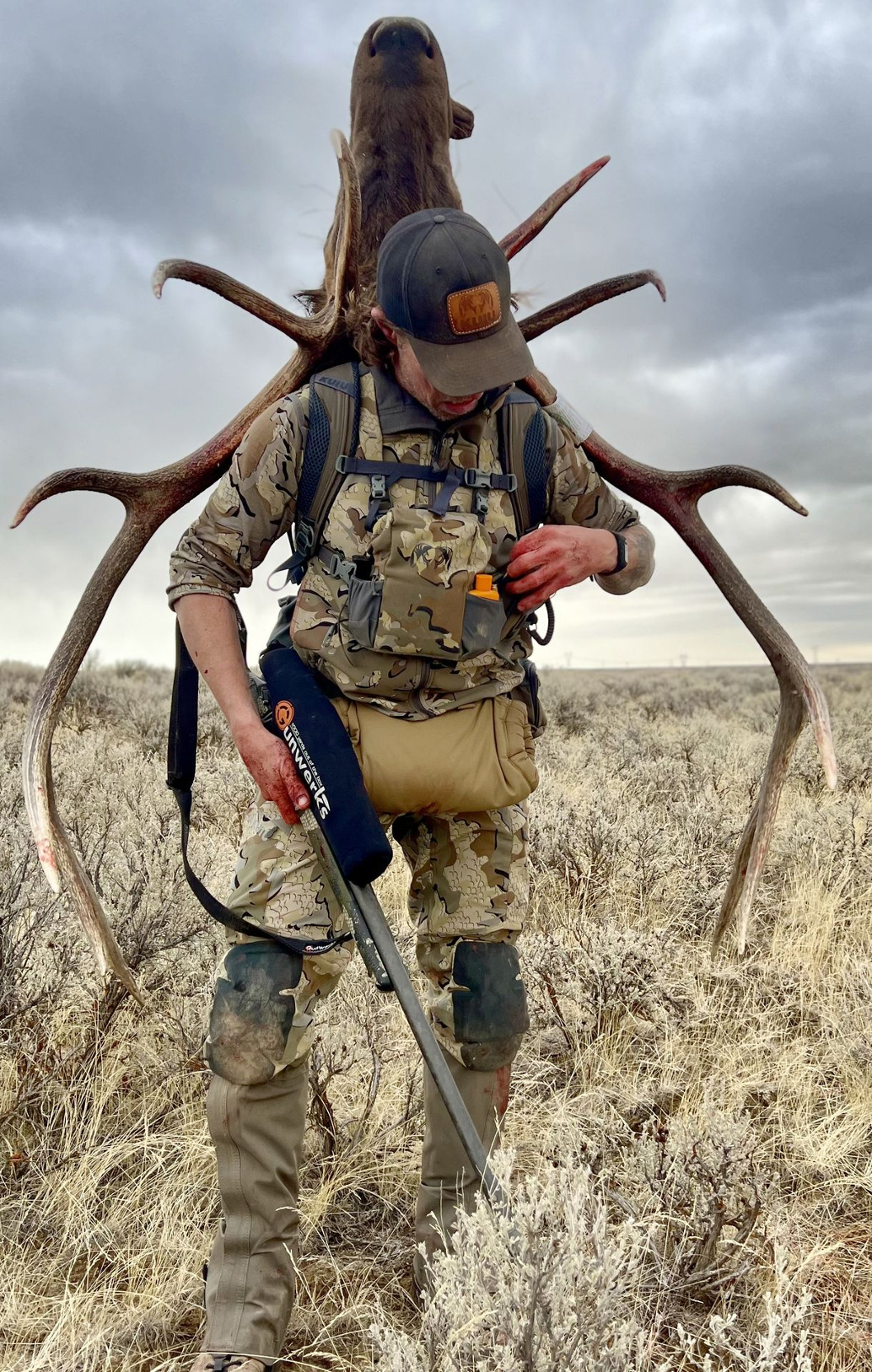 Bennett Mountain Outfitters
Idaho Elk
Rifle: Gunwerks Magnus 7 LRM
Wins: BR4 Ballistic Rangefinder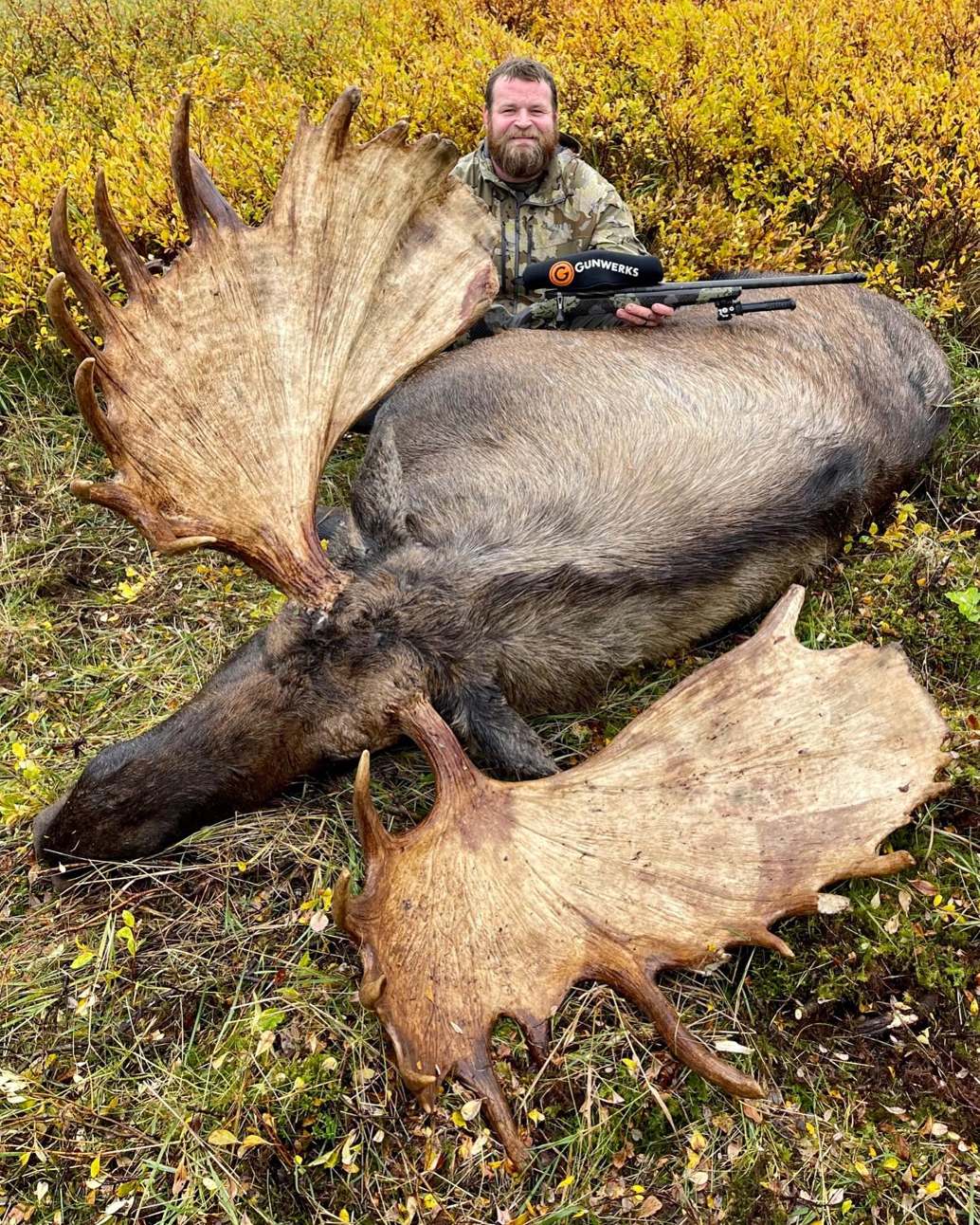 Adam Grenda - Stuck N' The Rut
Alaska Moose
Rifle: Gunwerks Magnus 338 RUM
Wins: BR4 Ballistic Rangefinder

TEAM GUNWERKS


Nate Robertson
Wyoming Antelope
Rifle: Gunwerks Magnus 6.5 PRC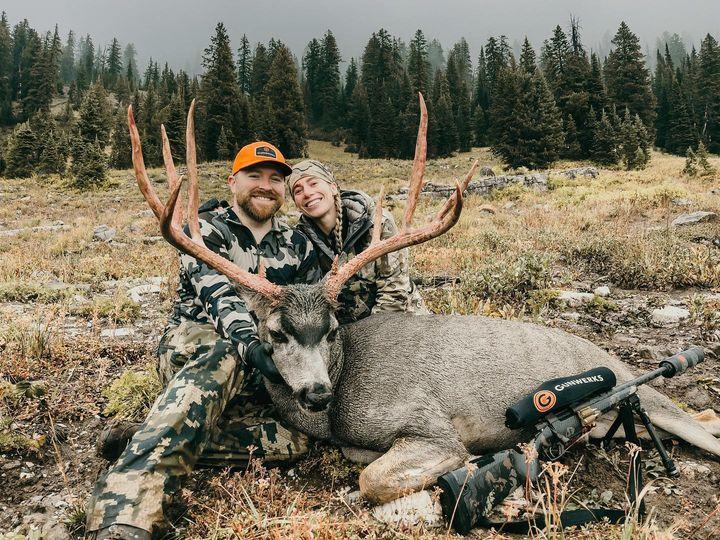 Mitch Libby
Wyoming Mule Deer
Rifle: Gunwerks ClymR 7 SAUM