Revic Opto-Mechanical Design Engineer
Our Company
We are an innovative company constantly developing new products and variations of existing products. Change/challenge is common and frequent here, and we thrive in a fast-paced environment. 

Gunwerks made long-range hunting what it is today. We produce our own lines of high-end rifles, ammunition, suppressors, optics, and long-range training classes designed to create a complete system enabling hunters to achieve long-range hunting excellence.

We're passionate about hunting, guns, and precision.

Each job at Gunwerks is unique. As an employee, you'll be working in a highly dynamic environment following our known successful processes to create the perfect parts of our long-range hunting system for our great customers. You'll join a growing team working toward our goal of helping our customers on their journey to the perfect shot.

If this sounds like the place for you, and you'd like to take your shot, click on Apply Now, upload your resume, and send it!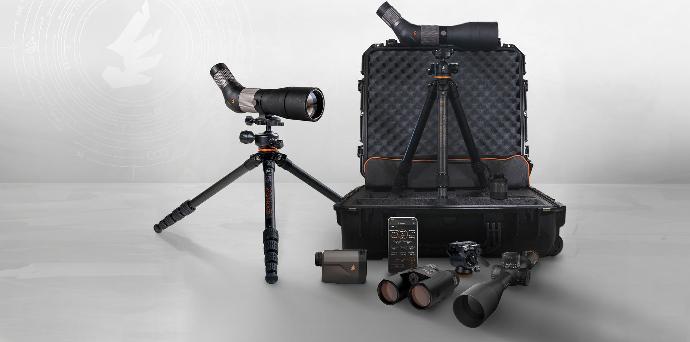 The Job
The primary role of the Opto-Mechanical Design Engineer is to bring ideation into design and manufacturability, deliver new technologies to the market, and be responsible for researching and developing ideas and processes for new optical products. Creativity and free-thinking design process, coupled with an expansive engineering lab, will give immediate feedback to the design, function, and manufacturability of all new products.
 
The Person
 You enjoy creating new, innovative products and are meticulous from the product's inception to completion making sure the best product goes to our customers. You thrive on working in a fast-paced environment working independently and with a team to continue creating and maintaining the best optics in the industry.

Your duties and responsibilities
New Product Design

Create and maintain Project Requirement Documents (PRDs) for new products to ensure there is a specified design goal for each product.

Utilize Computer-Aided Design (CAD) software to design new products.

Develop engineering drawings and specifications for consumer products using advanced drafting practices for manufacturing.

Design and construct drawings and production documents for new products.

Identify and select materials needed for production.

Assure that new designs are delivered on time and complete.

Report on progress of projects.

Create engineering drawings for manufacturing jigs and fixtures.

Establish design briefs including concepts, performance, and production criteria.

Make samples of working models for demonstrations.

Create and maintain assembly standard work documents for both sourced and in-house production.

Design, model, and test prototypes for products.

Verify completed work checking dimensions, materials and performs feasibility, functional and quality testing of designs and assemblies.

Maintain file system for product designs and drawings.

Field failure analysis and solution evaluation to eliminate product issues.

Current Product Improvements

Work with operations to review and disposition manufacturing issues.

Implements hands-on solutions to product changes and implementation.

Engineer and implement improved operational systems department-wide to ensure continuous improvement without killing innovation.

Continually refine manufacturing processes using a data-driven approach to gauge impact and create efficiencies.

Teams

Effectively communicate with and maintain positive/professional relationships with managers and personnel within Gunwerks.

Works collaboratively with colleagues and vendors to assure proper specs, performance, upper and lower control limits, and quality standards are communicated and achieved.

Respond to both vendor and internal technical support needs in a timely manner.

Communicate with Tooling, QA, Engineering, and Manufacturing regarding new and revised prints.

Other duties as assigned to make development projects successful.

Business Performance

Finding and implementing ways to improve cost-efficiency.

Understand, evaluate and disposition all engineering changes.

Liaise with vendors for material and equipment purchases for projects.

Drive continuous improvement of processes, quality and cost to maintain profitability and competitiveness.

Product Quality and Usage

Coordinates all customer and internal engineering changes.

Follow-up on permanent corrective action plans to resolve any outstanding issues related to: quality, production, equipment, tooling, customers, and production controls.

Product Development

Analyze technology, resources and market demand, to plan and assess the feasibility of projects.

Researching and developing designs and products and intellectual property.

Work closely with the outside Patent firm as needed.



Your skills and abilities
Education and Experience:

Bachelor of Science in Engineering or Architecture or relevant degree from an accredited Technical College may be acceptable.

Experience in computer-aided design and drafting (CADD).




Required Skills/Abilities: 

Advanced Design experience in optical-mechanical or electro-mechanical systems.

Strong working knowledge of Computer-aided design (CAD) or engineering software

Excellent verbal and written communication skills. 

Product-focused creative thinking.

In-depth knowledge of industry design principles.

Excellent interpersonal skills.

Excellent organizational skills and attention to detail.

Excellent time management skills with a proven ability to meet deadlines.

Strong analytical and problem-solving skills.

Strong supervisory and leadership skills.

Ability to prioritize tasks.

Ability to function well in a high-paced and at times stressful environment.

Proficient with Microsoft Office Suite or related software.
What We Offer
Competitive Health Benefits
We offer access to health insurance for all full-time team members to keep you feeling great.
Gear Discounts
Our favorite benefit, every team member gets access to Gunwerks gear at great discounts.
PTO Cash-Out
Once per year, eligible team members can take 100% of unused PTO hours and convert them into pay.
Retirement
Simple IRA
This retirement plan is offered to full-time employees once their probationary period has been met.
Paid Vacation & Company Holidays
Full-time employees will receive this benefit when they are eligible.
Fun Events
Monthly Company Gathering, Annual Christmas Party, and Company and Family Events are just some of our fun events.
What's Great About Working For Gunwerks?
At Gunwerks I have a name, not a number. I'm treated as family with the ability to contribute -- not just exist.
Jim Turner, Machining Manager
Gunwerks has provided me with a unique opportunity to expand my knowledge base and pursue personal interests that were previously beyond my reach. 
Dan Brunko, Process & Quality Machinist
I love working with a friendly and knowledgeable crew who are great to work with and learn from.
Logan Moore, Engineering Technician
Gunwerks provides equal employment opportunities to all employees and applicants for employment and prohibits discrimination and harassment of any type without regard to race, color, religion, age, sex, national origin, disability status, genetics, protected veteran status, sexual orientation, gender identity or expression, or any other characteristic protected by federal, state, or local laws.
This policy applies to all terms and conditions of employment, including recruiting, hiring, placement, promotion, termination, layoff, recall, transfer, leaves of absence, compensation, and training.