Inventory Control Manager
Tucked safely away in the Rocky Mountains, Cody, Wyoming, is home to the most innovative and technology driven long-range hunting solution company ever conceived in the human mind, Gunwerks. Established in 2006, Gunwerks leads the industry in building exceptional products that, in turn, build exceptional experiences for our customers. As a rapidly growing company, it can be easy to lose the way. That's why Gunwerks endeavors each day to stay grounded in the values and principles that brought us here: valuing people, maintaining a culture of teamwork, respect, integrity, humility, transparency, continuous improvement, and always driving continuous innovation. At our core, we are outdoors people, and a gun company, so being outdoors and pulling the trigger is definitely on the menu. We work smart, play hard, and enjoy sharing in each other's success and being successful together. Gunwerks provides great benefits and the opportunity to learn and grow with the industry leaders in long range. If this sounds like the place for you, and you would like to take your shot, send it!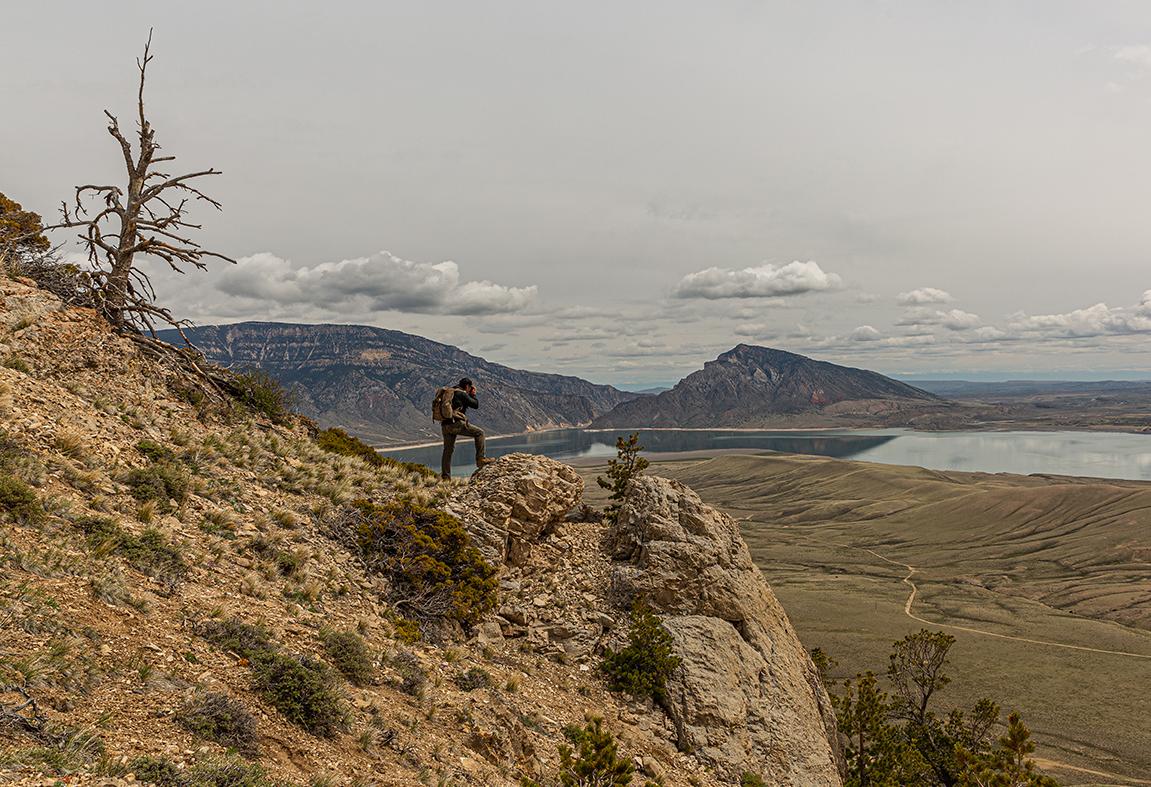 Job Overview
This is the person we want
Are you a leader who is motivated and can work well with others all while being a multi-tasker, problem-solver, and manager? Wait...this is only the beginning. We want a professional that can use organizing abilities to forecast, order, receive, and stock inventory. If you have a knack for negotiation and networking with vendors, we want you to check out the details below, click on Apply Now, upload your resume and Send It!
Responsibilities
Supervisory Responsibilities for Shipping and Receiving personnel
Interview potential vendors and select ones that best meet the needs of the organization 
Request and negotiate quotes
Issue purchase orders
Develop, lead and execute purchasing strategies
Craft negotiation strategies and close deals with optimal terms
Track and report key functional metrics to reduce expenses and improve effectiveness
Partner with stakeholders to ensure clear requirements documentation. Build and maintain strong relationships with key stakeholders. Manage stakeholder engagement and alignment throughout the end-to-end sourcing process
Perform Supplier Relationship Management (SRM) reviews with key strategic suppliers across all categories
Forecast price and market trends to identify changes of balance in buy-supplier power
Negotiate pricing with new and existing vendores, maintain and establish multi-source vendors
Assess, manage and mitigate risks; Determine quantity and timing deliveries; and monitor and forecast upcoming levels of demand
Maintain appropriate inventory levels by working with the production department, utilizing internal system reports and spreadsheets as necessary
Qualifications   
5 or more years of proven working experience as a purchasing manager or equivalent
Minimum of 1-3 years purchasing experience
Minimum 1-3 years management experience
Basic computer, problem solving and time management skills
Familiarity with sourcing and vendor management
Advance Excel or Sheets capabilities; ability to aggregate data from several sources
Interest in market dynamics along with business sense
A knack for negotiation and networking
Ability to gather and analyze data and to work with figures
Solid judgment along with decision making skills
Strong leadership capabilities
Excellent planning and analytical skills
Data, process and results driven
What We Offer
Competitive Health Benefits
We offer access to health insurance for all full-time team members to keep you feeling great.
Gear Discounts
Our favorite benefit, every team member gets access to Gunwerks gear at great discounts.
PTO Cash-Out
Once per year, eligible team members can take 100% of unused PTO hours and convert them into pay.
Retirement
Simple IRA
This retirement plan is offered to full-time employees once their probationary period has been met.
Paid Vacation & Company Holidays
Full-time employees will receive this benefit when they are eligible.
Fun Events
Monthly Company Gathering, Annual Christmas Party, and Company and Family Events are just some of our fun events.
What's Great About Working For Gunwerks?
At Gunwerks I have a name, not a number. I'm treated as family with the ability to contribute -- not just exist.
Jim Turner, Machining Manager
Gunwerks has provided me with a unique opportunity to expand my knowledge base and pursue personal interests that were previously beyond my reach. 
Dan Brunko, Process & Quality Machinist
I love working with a friendly and knowledgeable crew who are great to work with and learn from.
Logan Moore, Engineering Technician
Gunwerks provides equal employment opportunities to all employees and applicants for employment and prohibits discrimination and harassment of any type without regard to race, color, religion, age, sex, national origin, disability status, genetics, protected veteran status, sexual orientation, gender identity or expression, or any other characteristic protected by federal, state, or local laws.
This policy applies to all terms and conditions of employment, including recruiting, hiring, placement, promotion, termination, layoff, recall, transfer, leaves of absence, compensation, and training.