Tucked safely away in the Rocky Mountains, Cody, Wyoming, is home to the most innovative and technology driven long-range hunting solution company ever conceived in the human mind, Gunwerks. Established in 2006, Gunwerks leads the industry in building exceptional products that, in turn, build exceptional experiences for our customers. As a rapidly growing company, it can be easy to lose the way. That's why Gunwerks endeavors each day to stay grounded in the values and principles that brought us here: valuing people, maintaining a culture of teamwork, respect, integrity, humility, transparency, continuous improvement, and always driving continuous innovation. At our core, we are outdoors people, and a gun company, so being outdoors and pulling the trigger is definitely on the menu. We work smart, play hard, and enjoy sharing in each other's success and being successful together. Gunwerks provides great benefits and the opportunity to learn and grow with the industry leaders in long range. If this sounds like the place for you, and you would like to take your shot, send it!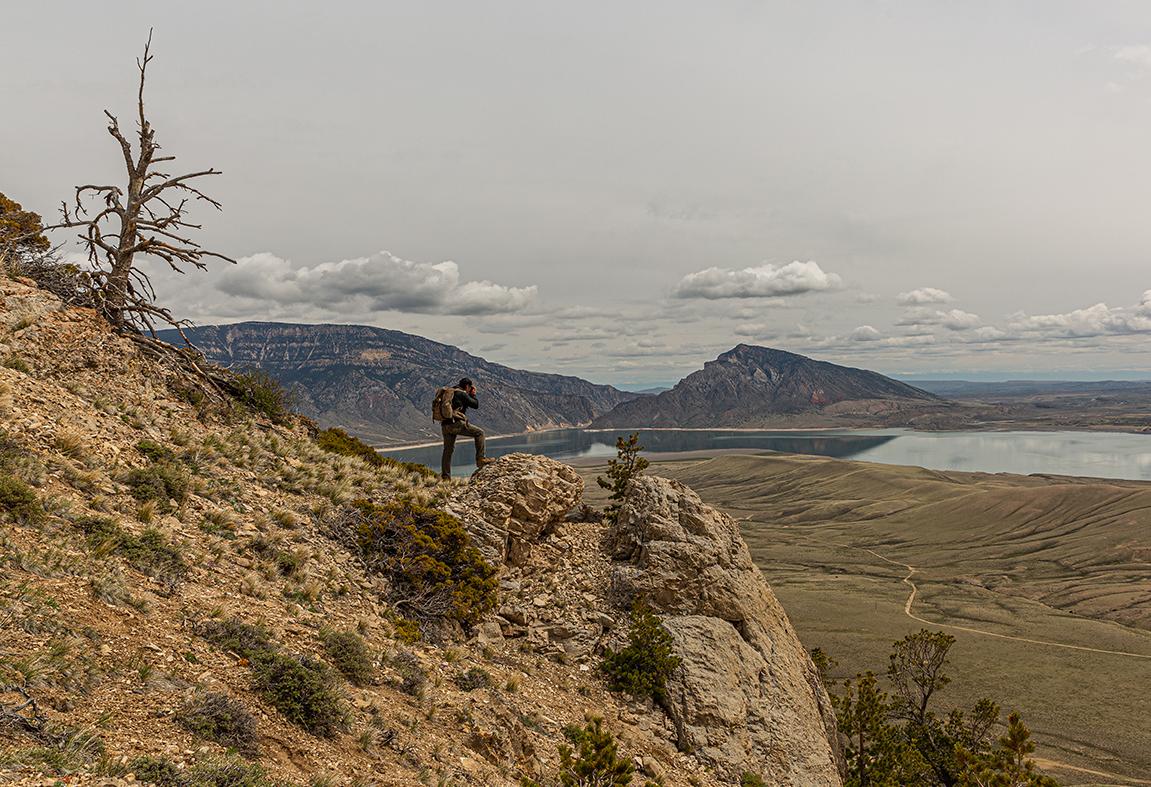 Job Overview

The Graphic Designer provides design support for the entire Gunwerks organization with creative visuals that convey the Gunwerks brand and messaging in ways that inspire, inform, and motivate.
If hunting, shooting and the outdoors are your passion ~ If working with and helping to grow an innovative business drives you ~ If living and working in the heart of the Rocky Mountain West invigorates you ~ And if conveying all these values and concepts in visually impactful ways is your expertise... We'd like to meet you!
Responsibilities
Work with a team to produce marketing materials and content including print materials, digital graphics, signage, product packaging, magazine layout, photograpy, photo editing and more
Own delegated design projects from conceptualization to finished product
Understand intent of design projects, originate content and execute quality projects in a timely manner
Maintain brand integrity throughout all aspects of the design process
Work in tandem with team members and external vendors and/or contractors to bring creative projects from concept to finished product
Identify and initiate design needs and propose creative projects in line with business goals to further business success
Develop written content and messaging associated with creative projects in line with goals of the project 
Illustrate concepts by designing rough layout of art and copy regarding arrangement, size, type size and style, and related aesthetic concepts to meet with approval
Qualifications   
4 year marketing or design degree or equivalent experience
Experience and background in the hunting, firearms, and outdoor industry is a plus
Willingness and enthusiasm in learning and immersing oneself in the long range lifestyle is a must
Mastery of Adobe Creative Suite and relevant industry-standard software and techniques to create and execute exceptional designs
Knowledge of industry best practices regarding modern design methods, typography, layout, and online image optimization
Compelling portfolio with projects showcasing skills that are relevant to Gunwerks' visual content goals
The ability to clearly communicate the reasoning behind design choices
Able to accept feedback and constructive criticism
Attention to detail and able to grasp concepts and intent with design project to minimize revisions and review iterations
What We Offer
Competitive Health Benefits
We offer access to health insurance for all full-time team members to keep you feeling great.
Gear Discounts
Our favorite benefit, every team member gets access to Gunwerks gear at great discounts.
PTO Cash-Out
Once per year, eligible team members can take 100% of unused PTO hours and convert them into pay.
Retirement
Simple IRA
This retirement plan is offered to full-time employees once their probationary period has been met.
Paid Vacation & Company Holidays
Full-time employees will receive this benefit when they are eligible.
Fun Events
Monthly Company Gathering, Annual Christmas Party, and Company and Family Events are just some of our fun events.
What's Great About Working For Gunwerks?
At Gunwerks I have a name, not a number. I'm treated as family with the ability to contribute -- not just exist.
Jim Turner, Machining Manager
Gunwerks has provided me with a unique opportunity to expand my knowledge base and pursue personal interests that were previously beyond my reach. 
Dan Brunko, Process & Quality Machinist
I love working with a friendly and knowledgeable crew who are great to work with and learn from.
Logan Moore, Engineering Technician
Gunwerks provides equal employment opportunities to all employees and applicants for employment and prohibits discrimination and harassment of any type without regard to race, color, religion, age, sex, national origin, disability status, genetics, protected veteran status, sexual orientation, gender identity or expression, or any other characteristic protected by federal, state, or local laws.
This policy applies to all terms and conditions of employment, including recruiting, hiring, placement, promotion, termination, layoff, recall, transfer, leaves of absence, compensation, and training.